if (screen && screen.width < 767) {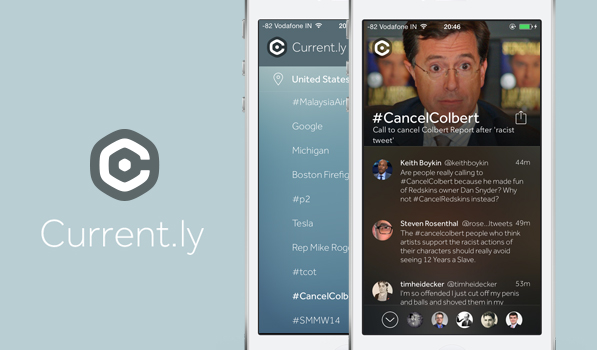 See What's Trending With Current.ly
---
When I need to search for any news on Twitter, I usually avoid looking at the trends because they are full of junk. I used to check trends in the early days of twitter but haven't bothered in a long time. This changed when Preshit told me about Current.ly. Current.ly aims to help you follow what people talk about on Twitter and does that really well.
Current.ly has an app and a responsive well designed website. It makes use of a visual header image for a trend and Tweets below it. Tweets are in front of a blurred header image in the app. The website utilizes a pleasing blue with great typography. The site is also responsive and when viewing it on a phone browser, I love the hamburger button animation when the menu is revealed. The app lets you share a trend via the usual suspects and supports only 3 locations as of now. The website supports a few more. Pagination is really nice on the iPhone app.
Overall as a service, Current.ly does one thing and it does it well. I hope more countries are added to Current.ly. Current.ly is available on the App Store for iPhone for free. It is definitely worth checking out.