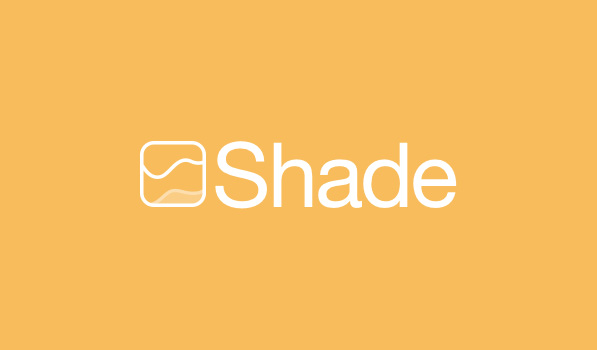 Shade — A Gorgeous iOS 7 Weather App
---
A few days ago on Twitter, I stumbled across this absolutely gorgeous weather app, called Shade. Specially designed with iOS 7 in mind by designer Simon Gustavsson and developer Henri Normak, Shade offers a slick combination of some amazing choice of colors, simplicity in design and UI and just the right overview of the weather to get you started.
Shade puts the right amount of emphasis on colors to indicate the weather conditions. By using bold colors, a simple glance is enough to tell you what the weather is like. The main screen in Shade lists all your locations one below the other, displaying the current temperature & a graph for the temperature through the day. You can tap any of the location cells to view additional details about the weather. Shade makes use of two simple graphs — one to represent the temperature and the other the represent the precipitation on the screen. When viewing the details of a specific location, Shade displays an icon for the weather forecast, the current temperature & wind speed at the top along with the two graphs at the bottom. Tapping once on the top half of the screen shows you the sunrise & sunset times for the day. You can tap and hold down on the graphs at the bottom and drag your finger horizontally to view the details for a specific time. If you drag towards the right edge of the screen, you can view the details for the 7-day forecast as well.
Everything in Shade is neatly laid out and the UI looks crisp and clean. The colors used in Shade go well with each other, and the typography and icons used make it easy to quickly glance at the details. Shade also supports local notifications, but they were working pretty wonky in our testing. In spite of that, Shade is a pretty remarkable app that fits well with the iOS 7 design style and is available for just $1.99 on the App Store.