Time Zones are frustrating. Not only are they difficult to figure out, they also take up much of your time when you're trying to schedule a call or a meeting. This is worse when you're in a non-conventional time zone, like us in India with a 30 minute offset (UTC+05:30) or Nepal, with a 45 minute offset (UTC+05:45). In today's connected age, we typically interact with friends, colleagues, co-workers or clients spread across the globe and it becomes very difficult to figure out a time for a quick call or meeting that suits everyone. There have been several apps that have tried to make this easier, and Shift is the newest kid on the block that aims to "make scheduling a breeze". How does it fare? Remarkably well.
Shift has been crafted by the folks at Tapmates, known for apps like Moment for Mac, Cookmate, Dribbblr, Piictu, etc. The app is beautifully designed and does what it's designed to do really well.
The main screen in the app displays all the places you want to keep track of, along with the current time at those locations. You can add a new place by pulling down on the screen. I like that you can manually assign a custom name to each location in the app. This way, instead of focussing on the places, you can focus on your remote colleagues instead. A horizontal slider at the bottom of this screen lets you jump to a specific time in the past or the future. The slider does 10-minute increments and as you move it, the corresponding time is displayed for each location. To reset the slider, simply double-tap on it. With all this functionality, Shift works as a standard time zone converter, but there's a lot more to it.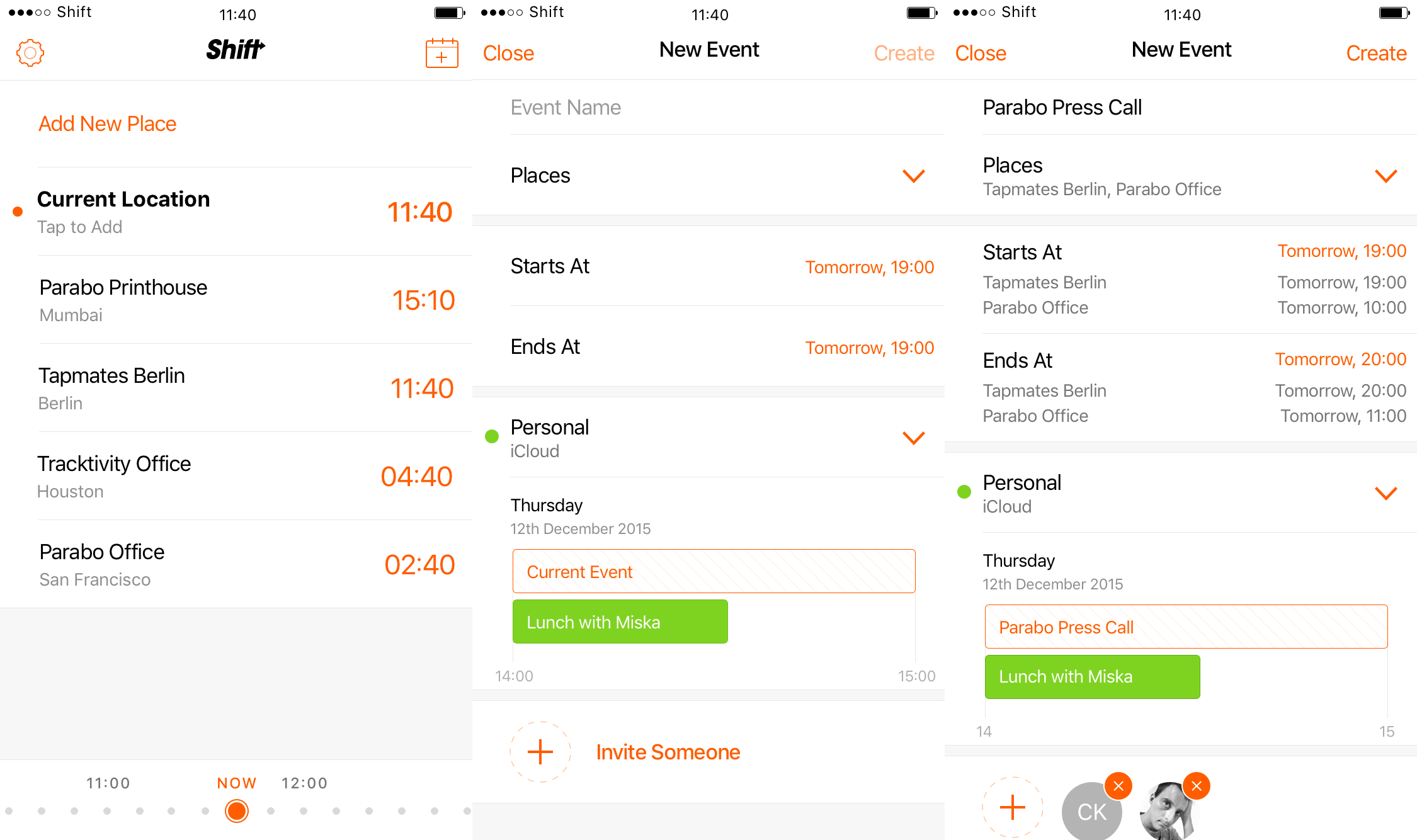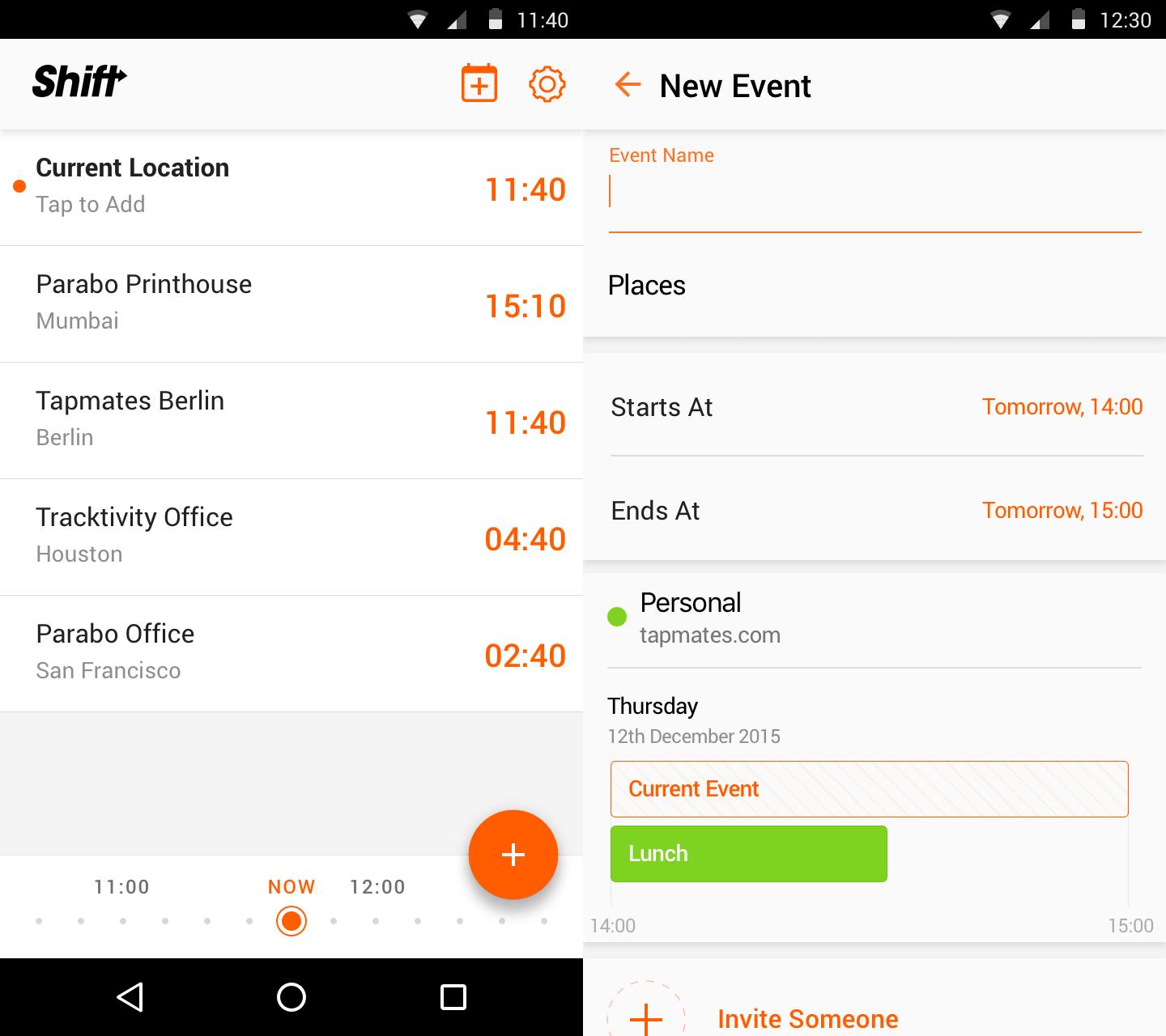 Shift also lets you invite your co-workers or colleagues when you setup an event, and handles the invites for you. For example, suppose you're planning to setup a meeting the next day — you use the slider on the main screen to figure out what's the best time across all your locations. You then tap the New Event button at the top right of the screen and Shift will ask you to enter event details. Give the event a name, select which places are participating, the calendar you want to add the event to, and then pick who you want to send the invites to. Shift crafts and sends out a beautiful email will all these details to all participants, who can then add the event to their own calendar. There's also a unique 'shared page' created for each event with all the details.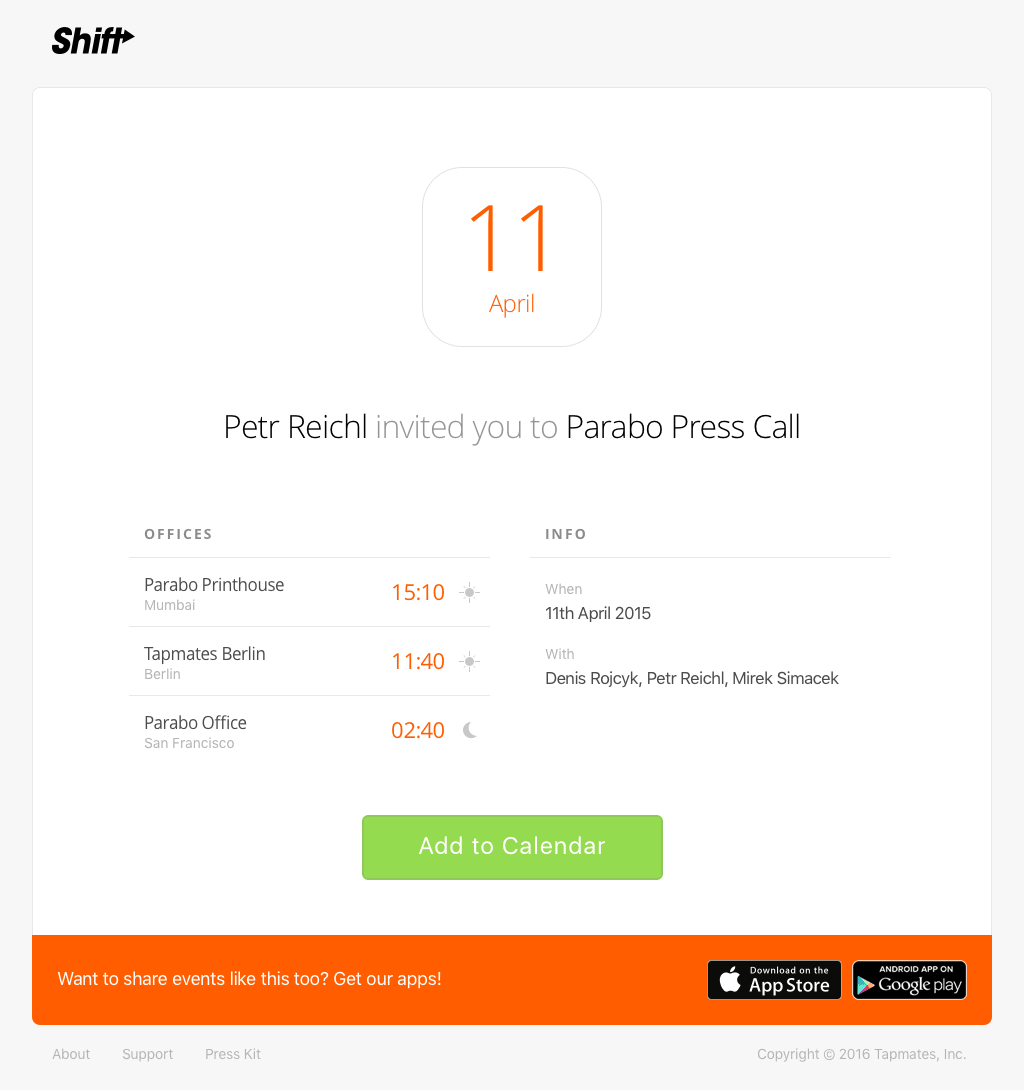 Shift was designed with the aim to "make scheduling a breeze" and it meets that goal that spectacularly. Using Shift is a joy and I love how easy it is to get started. Since it is designed with teams in mind, Tapmates have released apps for both iOS and Android, each costing just a buck.
Note: Although Shift is available for both iOS and Android, we tested the iPhone app for this article. Screens and position of elements may differ on the Android app.