Simply North — A Simple Compass App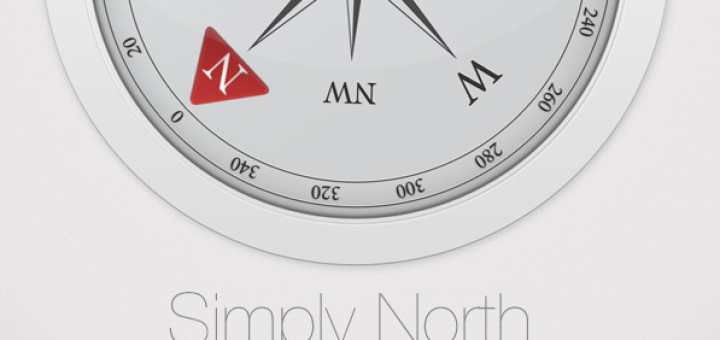 In spite of having a good GPS, the iPad didn't ship with a Compass app like on the iPhone. Apple doesn't bundle a Compass app with iOS for the iPad, which is something that bothered Eric Birgel when he bought his new Retina iPad a few months ago. Some would argue that it'd be stupid to carry around such a huge device to use as a compass, but Eric saw an opportunity. So he built Simply North — a super simple compass app for iOS that works both on the iPad and iPhone
Simply North's most striking feature is its minimal UI that's marinated with some delicious pixels. The graphics for Simply North are in fact vector based and they look just stunning on the Retina Displays. There are no confusing buttons or settings to fiddle with in the app—you just launch the app and start using it. Unlike some other apps, Simply North also doesn't bother you with options for additional themes. It has just one standard look and that's enough to bowl you over.
You have support for both True North and Magnetic North in the app which you can toggle between by tapping the arrow pointing north. Simply North also supports three basic forms of location co-ordinates — DMS, MinDec and DegDec. You can swipe left/right to change the format or tap to copy the co-ordinates to the clipboard.
Simply North is an outstandingly simple app and is incredibly gorgeous to look at. It's available absolutely FREE on the App Store, without any ads or banners.