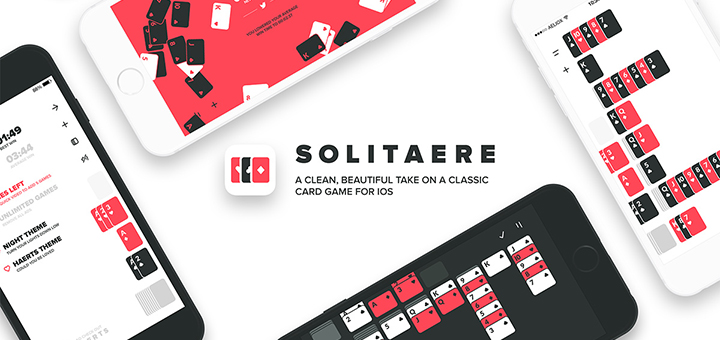 'Solitaere' is a Beautiful Take on the Classic Card Game
---
Solitaere is a remarkably beautiful card game for iOS that I've been playing on my iPhone since early 2016. It is a lovely take on Solitaire — the age-old and classic card game that most of us have spent hours playing on Windows PCs. Crafted by Keiran Flanigan, Solitaere makes playing the game of Solitaire thoroughly enjoyable and a lot of fun.
Solitaere features a clean, minimal and elegant layout and design. The cards laid out on the screen look beautiful, and all touch interactions are accompanied by sounds. The game also features some really nice animations at the start and end of each game.
Pictured above: The three Themes and Settings in Solitaere.
Solitaere was updated to Version 3.0 today that introduces a new coat of paint to the app. The design and colors have been slightly tweaked and a new 'gray' theme has been introduced in the app. This version also adds support for the iPhone X. Most notably, Solitaere 3.0 adds native support for the iPad. You can now enjoy Solitaere on the big screen and spend countless hours in improving your fastest time.
Solitaere is available for $1.99 on the App Store.