Summit: Slick and simple Basecamp on the iPhone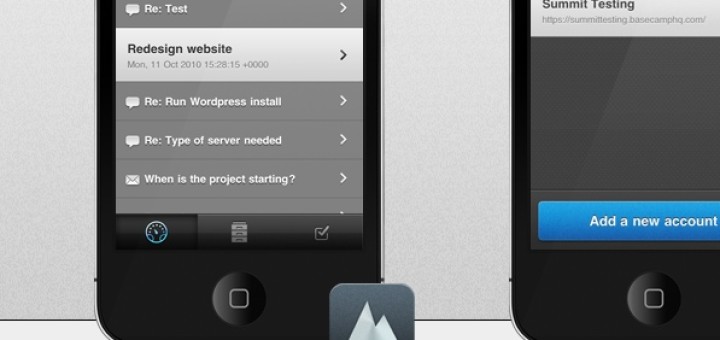 Basecamp clearly is a household name on the interwebs. The project management software coming out of the caves of 37signals is clearly the most popular way for getting big things done collaboratively. Basecamp is also pretty big on the iPhone, with a lot of clients already bringing most of its functionality to the iPhone. Some time back we featured Headquarters, a nice but, in my opinion, overloaded Basecamp app for the iPhone. But now, the time has come for Summit to rise, a minimalist, but nevertheless gorgeous mobile client for getting projects across.
And as the strapline promises: it really is Basecamp, simplified. Getting across this message, the UI is slick and certainly not obtrusively designed. Big, clear navigation elements guide the way through the app, which simultaneously features all utilities you need. There is everything in it, from to-do lists and items over messsages up to project milestones. So if you are an active Basecamp user, think good pixels are just as important as good projects, you might want to check out Summit, at a very affordable $3.99 on the App Store.