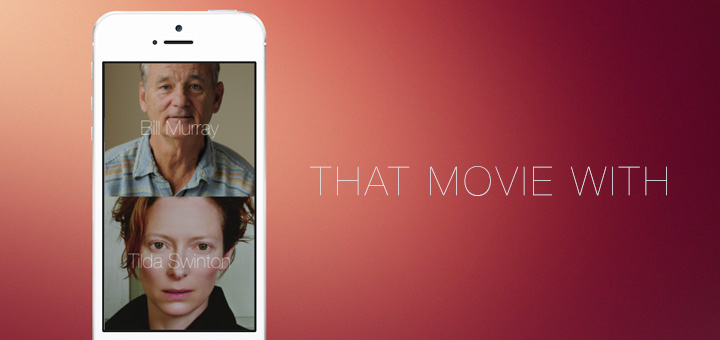 Here's a handy app for all you movie enthusiasts out there. The next time you're trying to recollect that movie with Actor X & Actor Y, That Movie With will help you right away. It's an iPhone app that quickly shows you the common movies that the two actors you enter are together in.
Using That Movie With is really simple. Enter the name of the first actor, then the second. Swipe from the right to view the list of movies (from IMDb) that they've been in together. As you type the name of the actor, the app shows you auto-complete suggestions to make your search quicker for you. You also have the option of entering just one actor and viewing the movies he's credited with. Tapping on the name of the movie loads its IMDb page in the in-app browser, although there's a noticeable delay after your tap on it before the page loads.
That Movie With is a nifty app to have on your iPhone and is available Free on the App Store.