The Atlantic — one of the web's most popular publications has recently launched an all new version of their iOS app. Although The Atlantic has had an iOS app since 2010, the new app, available for iPhone and iPad, was complete rewritten to focus on a better reading experience and easier access to the content published by The Atlantic. I've been trying out the app over the last few days and it really does offer an exceptional reading experience on my iPhone.
The Atlantic's new app has been wonderfully crafted by the excellent folks at Lickability, known for their own apps like Quotebook, Velocity and Pinpoint. It provides full, ad-free access to all sections from The Atlantic and features stunning typography and design. The articles are rendered natively and your reading position is synced automatically. The navigation has been simplified and you can also enjoy all the content offline. The app also provides full access to the monthly magazine issues, so you can download them and read at your own pace. You can browse the Magazine Archives dating all the way back to 2004.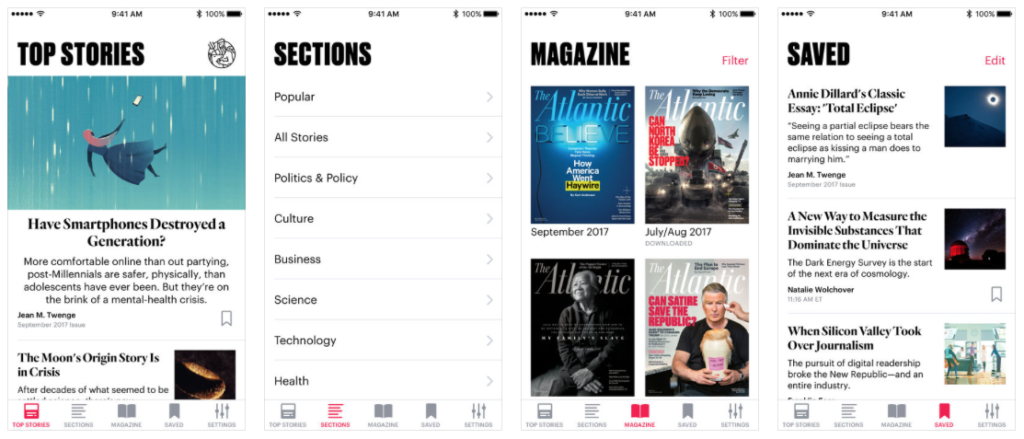 You can browse the app for free, but you'll need a subscription to read the content. Existing print and digital subscribers of The Atlantic can simply log in with their accounts and enjoy the app. New users can subscribe for app-only subscription via iTunes at $3.99/mon or $23.99/year, with a free one-month trial. You can also subscribe via the website starting at $34.50 for a Print & Digital subscription or $24.50 for a Digital-only subscription.
You should also check out The Atlantic's incredible Photo section here.