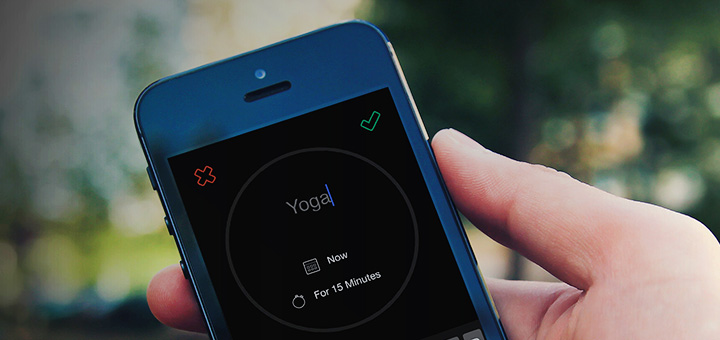 Tinker Helps You Get Productive
---
Tinker is a meticulously crafted iPhone app that helps you get productive with the use of duration-based goals. There are plenty of to-do apps or task-based apps out there on the App Store and each offers its own unique take to the user. Tinker attempts to simplify your work and help you get more done through a quite a lovely UI.
Unlike most other apps, Tinker puts the focus on the duration of a task instead of the when. To create a new goal, simply pinch out on screen. For example, you can create a goal called "Clean the Desk" in Tinker and set the duration to 15 minutes. You can either begin right away or at a set time. Once you start working on the task, Tinker starts counting down. You can tap once to pause the countdown and tap again to resume. Tinker has a handy 'Cover to Pause' feature that uses the proximity sensor to pause the countdown. You can cover the screen with your hand temporarily or just turn the phone upside down. To edit a goal, you tap and hold. To remove a goal, you swipe it away. There's really not much to it.
Tinker excels at presenting its UI to you. There are lovely animations and sounds in the app that make it a joy to use. You don't have to finish all your goals at one stretch in Tinker, you can pause a goal and continue the next day. Tinker supports notifications that alert you when your goal completes or when one is about to begin.
Tinker is available on the App Store for $0.99.