if (screen && screen.width < 767) {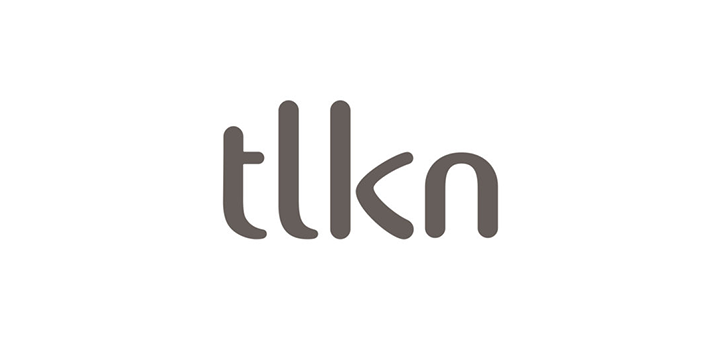 tlkn — The Super Simple VOIP App for iOS and Android
---
I have been writing about beautifully designed apps for just over eight years now. Although I started off writing about Mac apps at Smoking Apples, it was the launch of iPhone and the introduction of its App Store that essentially changed my life and brought me to where I am today — writing about beautiful pixels on Beautiful Pixels. Since I'm based in Mumbai, India, I have always been curious to find out about apps that are built (in part or whole) right here in India, especially Mumbai. A lot has changed over the last couple of years and there are some incredible apps being churned out from this maximum city. A little over three weeks ago, I was introduced to tlkn — a VOIP calling app like no other.
tlkn (pronounced talkin') is headquartered here in Mumbai, in the active suburb of Powai. Unlike most other VOIP apps that attempt to do many things at once, tlkn is purely a voice-only calling app. It prides itself in offering a refreshing experience via a slick interface and focuses on doing one-thing-well.
tlkn has been meticulously crafted to take the chore out of calling someone. It aims to bring back the joy of speaking to someone on the other end and getting an instant reaction — pure human emotions — something that chat apps just can't match. Voice calling is easy, instant & gets you exactly what you want.
tlkn is a joy to use. Its interface takes away that "utility" feeling of a dialer or contact list UI. I asked my 87-year-old granny to try the app and she figured out how to use most of the features on her own.
Typically, most calling apps use three separate views – a long list of names as your contacts view, a recents view and a favorites view. tlkn present all of this through a single screen. Your contacts are displayed as round avatars with their names underneath. You recently called and frequently called contacts float at the top. This way, it becomes super easy to call someone. The dialer keypad is just a tap away too.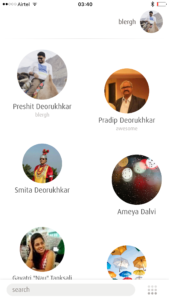 One of my favorite little features in tlkn is the ability to share your local time. When enabled, your contacts can see your local time (based on the device time) and get an idea if it's the right time to call you. Nifty, especially if you travel a lot. I also love that the action to attend an incoming call is labeled "Hello" and the button to end a call is labeled "Bye".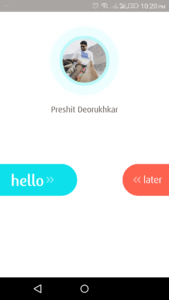 tlkn supports two types of voice calls. You can make a Free HD Call to anyone in your contacts that has the app installed, or you can make calls to any mobile or landline in the world for a small fee. The rates for these calls differ based on the country you are dialing to. All calls made via tlkn are encrypted by default, I'm told. You can share your tlkn wallet with your family & friends if you want.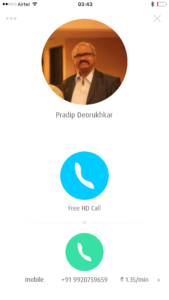 tlkn uses a password-less account system that's tied to your email. When you sign up for the first time, you provide your email address and the device gets tied to your account. You can use tlkn on multiple devices at once and you will be asked to confirm them via email. Similarly, you can add multiple phone numbers to your account, since most users have separate home and work phones these days.
tlkn was soft-launched on the App Store and Google Play in mid-2016 and has already gone through multiple rounds of "Bug fixes and performance improvements". If you've ever wanted an ad-free, no-bullshit voice calling app, you should definitely give tlkn a try.
Even though tlkn is a really well crafted product, I do wonder if that's enough to drive users to it. Most users will still stick to their usual suite of apps, largely because everything they want to talk to are already there.