Voice Tutor for iPhone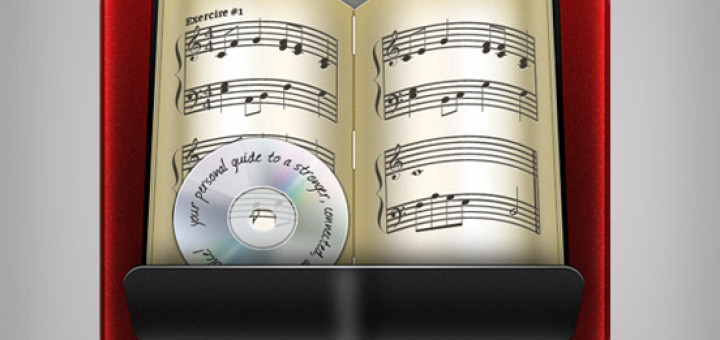 While the app is loaded with language tutor apps, here's a more challenging application from a user interface standpoint. Voice Tutor is going to give you coaching on singing, training your voice to hit those smooth high notes you've always yearned to hit but failed at before — well, at least that's what the description says. Perhaps we could ask Brandon to test exercise his vocal chords. The app is not live yet, but will be soon, at a decent price of $4.99.
Anyway, the app is very pleasant to look at, which is no surprise considering Taylor Carrigan has designed the entire app, and its icon. Carrigan is the same guy who creates those awesome free icons — including two fantastic icons for Chrome and Notational Velocity which you can't miss out on.