What Cocktail? — Mouth-Watering Shots of Alcohol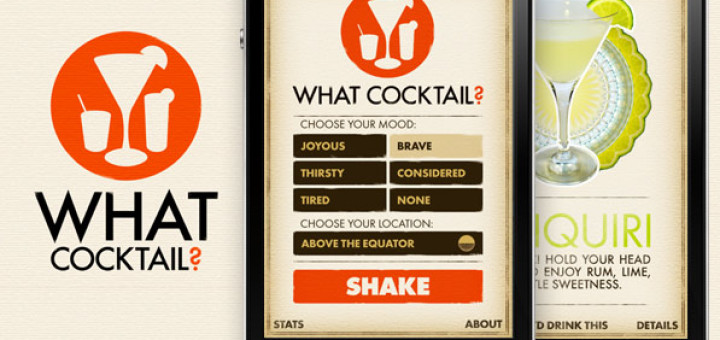 Are there better ways to chill out in the evening than sitting in a bar with friends? Non-drinkers please don't answer. Philosophical questions aside, there is always one big question you have to answer to make the sit-in perfect: What Cocktail?
Now you can easily find the perfect cocktail optimized for your current mood on your iPhone. The app "What Cocktail?", developed by flightless productions, helps you to find your perfect liquid companion within seconds, in a simple, mouth-watering interface and beautiful design. Tell it your mood, and give the phone a good shake: the recommended drink is presented to you, in illustrations as beautiful as a real cocktail. If you like vintage tanned papery UI, this is going to make your throat dry. Continuing on, if this is a home scenario, you can even turn the recommendation card around and make the shot by yourself using the proposed ingredients. An new concept, prettified with a nice pixel environment: If you're a cocktail junkie (or cocktail newbie pretending to know your drinks) go and get it for $1.99.