if (screen && screen.width < 767) {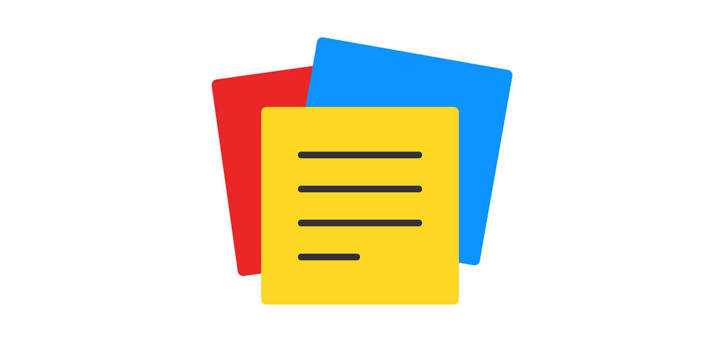 Zoho Notebook is a Beautiful Notes App Alternative
---
Note taking apps today are dime a dozen. They range from super simple text-only apps (including the fantastic Simplenote app) to visually complex ones like Evernote (thankfully, not any more). Zoho Notebook is a remarkably delightful notes app from the house of Zoho, known for its business-focused cloud-based suite of apps. It offers a distinguished set of features, while retaining a pleasant UX for its users.
Zoho Notebook takes a very visual approach to your notes and it reminds me of FiftyThree's Paper app. You can create multiple notebooks in the app, each with its own cover design. You can choose your own cover from your Camera Roll, or pick from any of the beautiful ones that Zoho provides by default. Each of the notebooks can be protected with a Passcode and Touch ID.
You can create different types of content in the app, what Zoho refers to as Cards. The app offers Text Cards for typing in anything you want, Audio Cards for audio recordings, Checklist Cards for lists, Photo Cards to save photos and images and Sketch Cards that allow you to sketch ideas or take handwritten notes. Each of these options are available via the tab bar at the bottom. You can even customize the background color for any of your notes in the app. Every text note that you create in Zoho Notebook can contain one or more of these cards. The Audio Cards use the iOS Speech Recognition technology to transcribe the first minute of your speech, so your notes are searchable.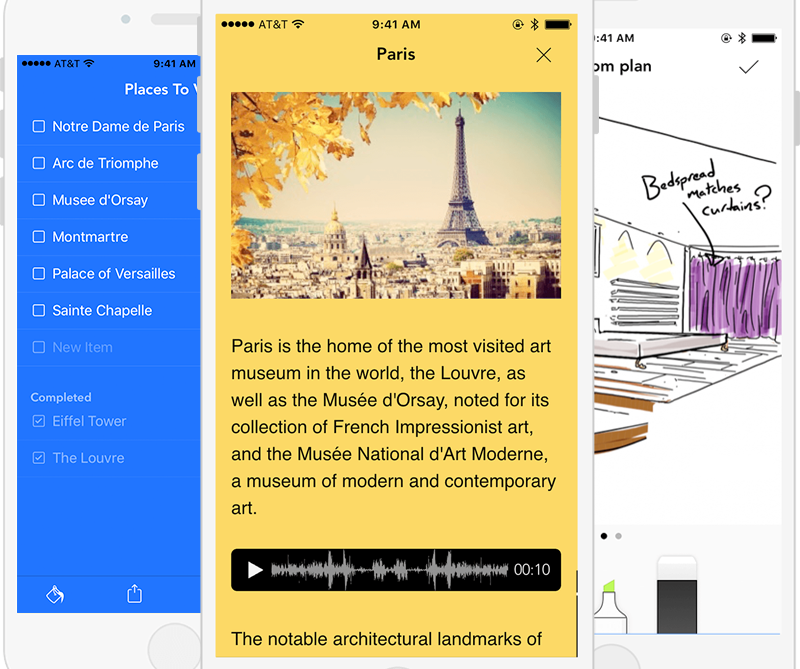 Sharing notes with your friends is made easy via a handy iMessage app that gives you access to your notes. You can also access these notes on your wrist via the Apple Watch app.
Zoho Notebook has been available for iOS and Android for a while now, but made its debut on the Mac yesterday. It features the same visual style as its mobile counterparts, but is optimized for the larger screen estate. It also supports multi-touch gestures.
Your data can be sync'd across all your devices via an optional and Free Zoho account. There's also a handy Web Clipper chrome extension that allows you to clip text, images or even entire articles.
Zoho Notebook is available for iOS, Android and starting today, also for the Mac. The product is Free, without ads and the company says that it has no plans to change this.
---
Preshit Deorukhkar is the former Editor-in-Chief of Beautiful Pixels. He is now a Freelance Consultant, Principal at iXyr Media & SharpShutter Media. You can reach him on Twitter @preshit