if (screen && screen.width < 767) {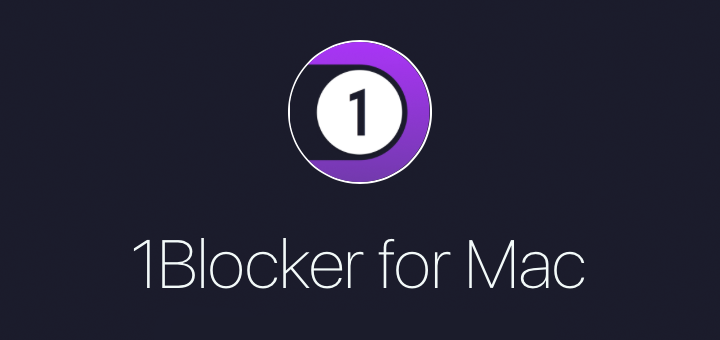 1Blocker Brings its Customizable Content Blocking to the Mac
---
1Blocker is one of, if not the best content blocking apps for iOS available on the App Store. Meticulously crafted by Salavat Khanov, 1Blocker gives you granular control over what content you want to block and what content you want to let through. I've had the pleasure of beta testing it before its debut on the App Store and since its release, 1Blocker has added some great features and has continued to win accolades from its users. Today, 1Blocker comes to the Mac.
Unlike some of the popular adblock plugins already available out there, 1Blocker for Mac uses "modern WebKit blocking technology". Essentially, this means that while ad blocking plugins merely filter or hide content that's part of the page that's already loaded, 1Blocker tells Safari what to block before a page has loaded. This also means that your bandwidth is not wasted on unnecessary ads.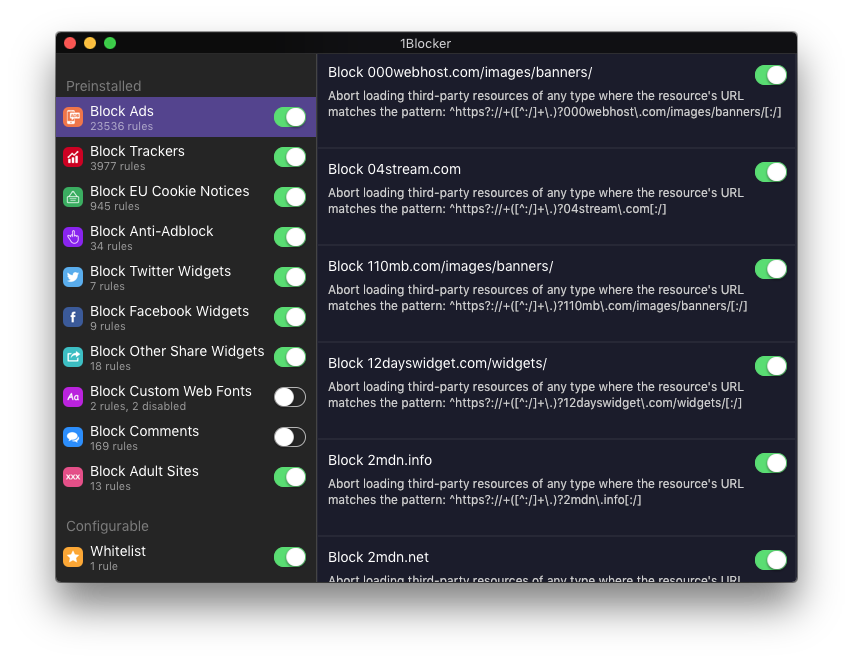 Just like the iOS app, 1Blocker for Mac ships with close to 28,000 rules for blocking content, neatly classified into categories such as Ads, Trackers, Widgets, Comments, etc. Not only can you block entire categories, you can drill down and enable/disable individual rules as well. A handy Safari extension lets you add the current website to the app's whitelist. What's more, you can also add your own custom blocking rules in the app. Thanks to iCloud, all your preferences and rules sync across all your Macs and iOS devices.
1Blocker for Mac also includes a nifty "Website Inspector" window that lets you enter any domain name and see what the size of the page is, as well as how many ads, trackers and widgets it has.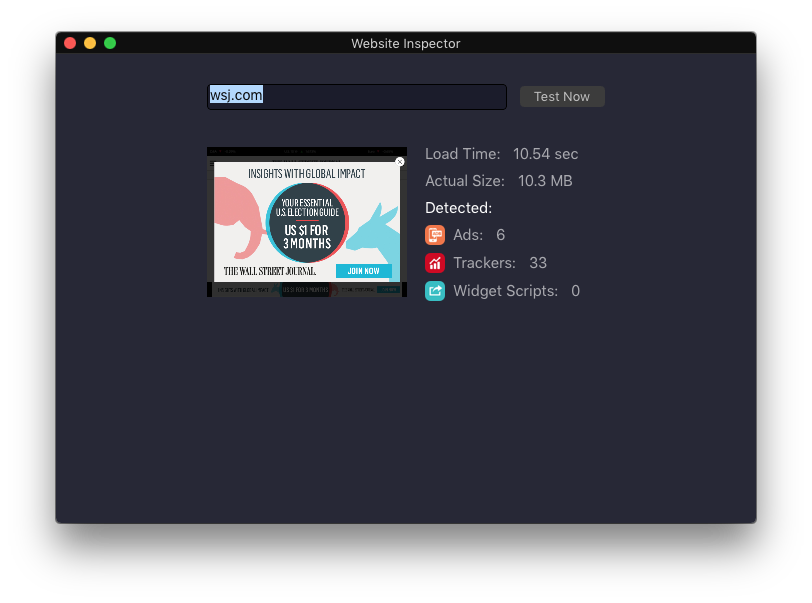 1Blocker for Mac is available for $4.99 on the Mac App Store while the iOS app is available for Free on the App Store with a $2.99 IAP. My only quibble with the Mac app is that it lacks a way to Search or Filter the rules.