if (screen && screen.width < 767) {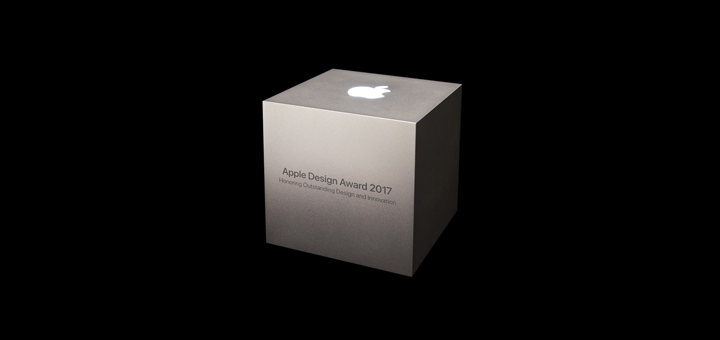 The Winners of Apple Design Awards 2017
---
In a surprising change of tradition, this year for WWDC 2017, Apple chose not to host a public ceremony for their annual Apple Design Awards. Instead, according to Rene Ritchie at iMore, Apple held a private event this year with sort of a meet-and-greet with Craig Federighi and other Apple executives. The ADAs are immensely coveted and a big deal, and having your name announced in front of a large audience and to run to the stage to claim your prestigious award must be an incredible feeling for the winners, so I'm not sure why Apple decided to change course this year. On the other hand, a private event where all the winners get to meet with Apple executives and discuss their apps doesn't sound like a bad idea either.
Here are the 2017 winners of the Apple Design Awards:
Apps:
No surprises here, really. You could see this coming from a mile away. Things 3 is by far one of the best designed apps to have come out in the history of iOS.
Location: Germany
What Things 3 is to to-do apps, Bear is to Notes app. Featuring an incredible amount of elegance and polish, Bear absolutely smoked the competition.
Location: Italy
Elk is a great example of keeping things simple and to the point. A simple currency converter for iOS, it's designed for super fast conversions and works exceptionally well.
Location: Singapore
Enlight is an incredible and powerful photo editing app for iOS. I'm honestly a bit surprised that it took this long for Enlight to go on to win an ADA — we had picked it as part of The Highlight — Editor's Choice of apps way back in 2015.
Location: Israel
AirMail is a hugely popular email client for both iOS and Mac. It offers a good mix of elegant and powerful features, and a host of customizable options.
Location: Italy
Lake is a fun and addictive coloring app for iOS. It features artwork from various artists delivered to you every day and offers some lovely coloring tools to keep you immersed in the process. I've been playing with it for about a month now and Lake completely deserves this praise. I just can't wait to pick up an iPad Pro and Apple Pencil to drown myself in its goodness.
Location: Slovenia
Kitchen Stories is a simple and beautiful cooking app for iOS, watchOS and tvOS.
Location: Germany
Games:
Many congratulations to all the winners from us at Beautiful Pixels.