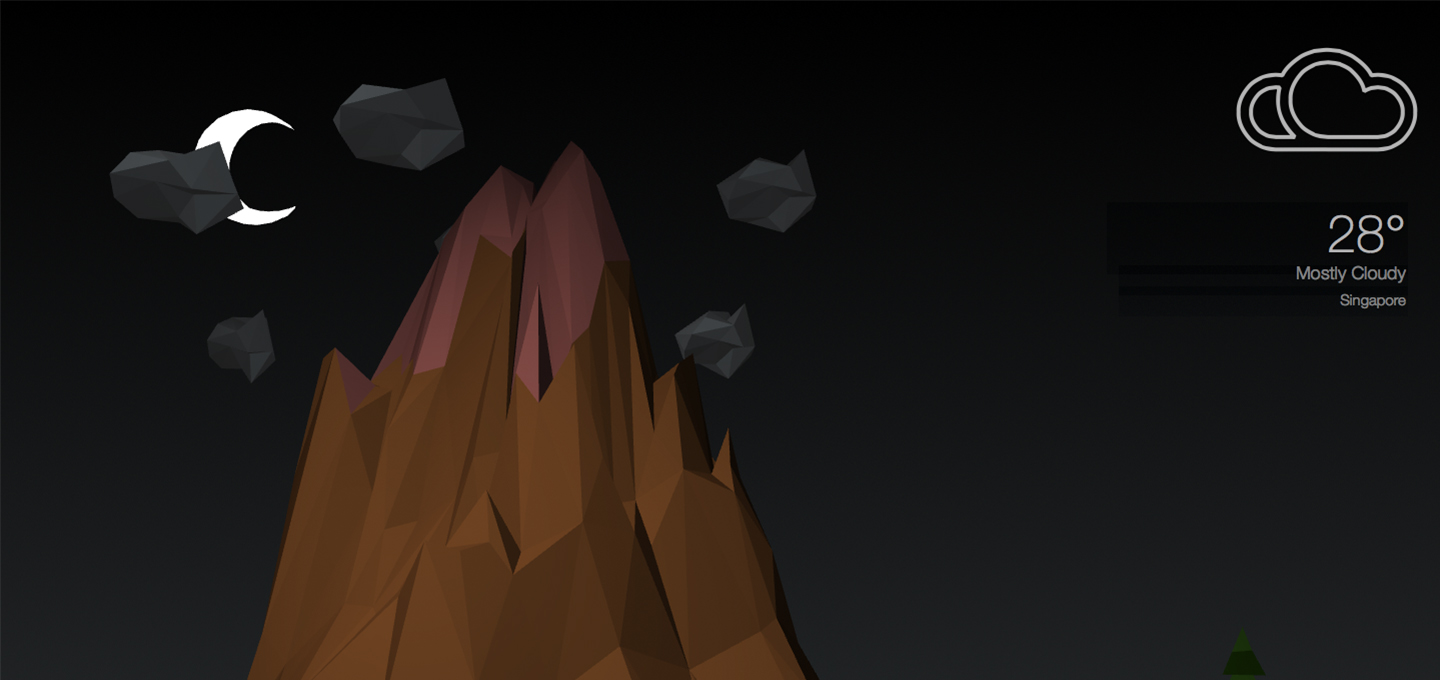 It is always great to see how developers try and showcase their design with weather apps. 3DWeather by idea2inspire is a very interesting and good looking weather app for OS X. Unlike most weather apps for OS X that live in your menu bar, 3DWeather has a variety of options for you weather viewing pleasure.
While 3DWeather is one of the most uninspired names out there, the interface and animations are quite the opposite. I love the flat and blockly look of all the objects in each of the themes available. Up to 10 locations are supported and while I would not nearly need that many, I would have liked more weather source options. I use Forecast.io wherever possible as it is the most accurate but I can't in 3DWeather. Iconography and typography here are a little bland compared to the actual animations. The sidebar displays the temperature and icon and a nice touch would have been tinting this at night to match the dark look of the theme for the animation happening in the main window. 3DWeather does let you view a variety of weather related information ranging from humidity and heat index to precipitation and wind chill. There's also an hourly forecast for the next 36 hours and a daily 4 day weather forecast available from within.
I've been using 3DWeather in widget form on the top left of my desktop and it is one of those things that looks so good that I don't feel like disabling it at all. The widget view is one of multiple ways to view the weather. There's a menu bar app that has an implementation similar to Fantastical and a full fledged app in the "Home" view that can't be accessed with a keyboard shortcut for some reason. 3DWeather also lets you view the weather as an icon in the dock. I would have loved an option to disable the icon in the dock when I just have the widget view enabled.
3DWeather does a lot of things well but needs a little more polish before it will be an essential purchase even for the non weather enthusiastic folk out there. I hope the developers add better navigation options across all the different views and the ability to disable the dock icon. 3DWeather is available on the Mac App Store for $3.99 and it has in app purchases for more themes.