if (screen && screen.width < 767) {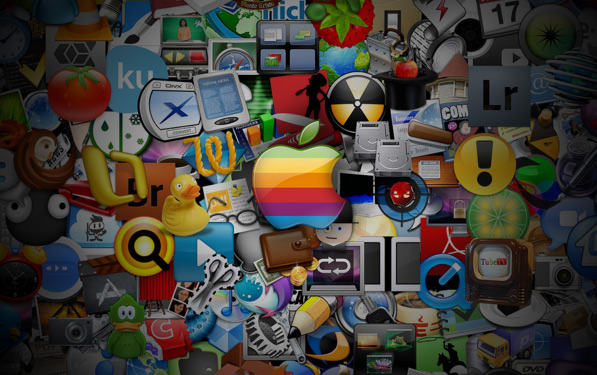 The 10 Most Beautiful Apps on my Mac
---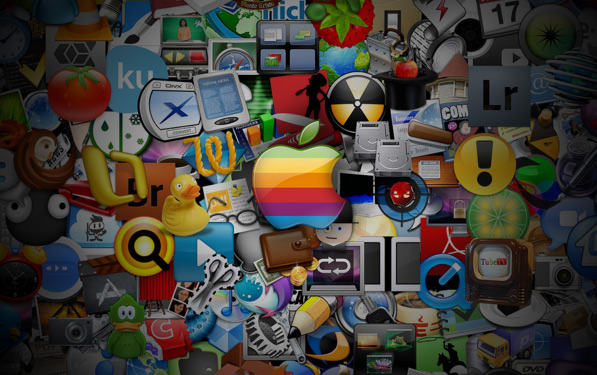 [tweetmeme] If we're starting at ground zero, what better way than to have a nice little list. Mac software has so far exhibited a far greater penchant for user interface design than their Windows counterparts. Let's not bring Linux into the picture. While most Mac apps exhibit good user interface design, there are some exceptionally well done pixels. Here's a few among the many apps highlighting some excellent visual design and functionality.
LittleSnapper
Creating waves even before its release, LittleSnapper from RealMacSoftware has captured the hearts of many a Mac user. While more pretty than functional in its earlier releases, the app has gained serious traction since its 1.5 release. Tied with its online service "Ember", LittleSnapper is currently the de facto screenshot/webshot manager on the Mac. It seamlessly integrates with Mac OS X, has a fairly decent memory footprint, and one of the best user interfaces in the Mac appspace.
LittleSnapper costs $40 for a license, but if you wait around there's usually a good deal waiting for you to happen. Nothing's stopping you from grabbing the trial though.
Pixelmator
If Photoshop bores you, makes you feel stupid, and drains your wallet with its heavy price tag, Pixelmator is a breath of fresh air. While it features the basic design principles of an image editor, the Pixelmator team has taken pains to ensure that every bit of UI is totally Mac-like.
And it's not just pure pixels I'm talking about. They have taken conventional concepts like hue/saturation and implemented them in a way that's way more intuitive than Photoshop will ever be. Every iteration brings along with it a major new feature, along with thousands of little changes. Take for instance when you bring up a dialog box, the rest of the palettes fade away to bring your image centre-stage. Costs $60 for a license, and totally worth it.
Fontcase
When the first images of Fontcase showed up, every designer knew they were in for a treat. Designed by the most talented of designers, Laurent Baumann, this amazing font manager is the brain child of Pieter Omvlee of Bohemian Coding. Having dealt with ugly managers like Suitcase Fusion and Font Explorer X, and the rather feature limited Font Book that ships with OS X, Fontcase showed the Mac community how graceful a font manager can be. And rightfully so. After all, type is at the core of design—why should it be treated badly?
Fontcase encompasses pretty much everything you'd want in a font manager, except for auto-activation. Consider that its archilles heel. Omvlee is said to be working on plugins for Adobe apps, but no word on when that ships. If you don't mind the occasional relaunch to have a font show up in Photoshop or InDesign, Fontcase is a joy to use.
Ecoute
If iTunes has become heavy with its multitude of features, Ecoute is clean, lean, and geared to playing music on your Mac. Designed by Oliver Charavel and Louka Desroziers, Ecoute is a standalone music player that taps into the iTunes database. Unlike other iTunes controllers, Ecoute doesn't require iTunes to be open, effectively reducing the memory footprint by 1/10th of what is required to run iTunes.
The design itself is minimalistic, borrowing heavily from the way the iPhone's music player behaves. It's got everything from search, cover art finding, and even syncs back playcount. At just $10 a license, Ecoute is a must have for music lovers.
Tweetie
In the early days of Twitter, Iconfactory's Twitterrific was good enough for most purposes. It was clean, efficient, and stayed out of the way. However, twitter's popularity brought with it more complexity, in terms of large followings, multiple accounts, and things like url shortening and 'twitpic'ing. While other clients tried to cope with this functionality by putting features into complex user interfaces, Loren Brichter came along and stunned everyone with Tweetie, the slickest social network client man had ever seen.
It's got everything. A butter smooth uncluttered user interface, reply-chain navigation, multiple accounts, image uploading, and the most customisable notification system I've seen in a twitter client. Free and ad-supported, or $15 for a license.
DaisyDisk
You would think things like Disk Management would be boring activities sporting boring UIs. Even Apple's own Disk Utility looks boring. But not DaisyDisk. This disk space calculator comes with one brilliant, smooth, and intuitive workflow, that makes the eye pop! It honestly is something special.
So admist all that 'wow-ing', what exactly does DaisyDisk do? If you ever find yourself losing hard drive space, but have no idea what's eating up those bytes, DaisyDisk will help you narrow it down to the space hogs, which you can then clear off. Very useful if you're using a Mac with limited disk space, especially a notebook. Costs $20 for a license, but watch out for discounts on this one.
The Hit List
Some people prefer Things as to manage their tasks, but that's usually because it already has an iPhone app—a crucial component of any database driven desktop application these days. However, an iPhone app for The Hit List is in the works, so Cultured Code better watch.
The Hit List would look like a Things clone to the casual eye, but once you feel the app you notice its use of Helvetica Neue as its primary typeface, and its dark glossy buttons in the toolbar. The Hit List also brings with it an easy way to remember keyboard shortcuts—they're right there alongside the buttons! Andy Kim is known for his beautiful user interfaces, and The Hit List does not disappoint. $50 for a license.
Delibar
Some say it's over-designed, I say it's gorgeous. Delibar is the latest in delicious clients for the Mac, and is that UI hot or what! It's no beauty without brains however, encompassing pretty much everything delicious has to offer, including groups, networks, and of course the regular stuff like search and tags. If you're a heavy delicious user, you'll love having this app floating around in your menubar. And even if you aren't, just download the trial to check out the lick-able pixels. $18 for a license.
Espresso
While Coda still rules in terms of workflow and functionality, Espresso has a certain flair about doing things. Its bold artwork courtesy Veerle adds art to something as 'boring' as coding. Everything from its sidebar to toolbar buttons express standardness with a little bit of pixellence.
So what is Espresso? It's a web development application that encompasses a file manager, code editor with code-collapsing features, rendering pages using WebKit, and the most breathtaking FTP client tailor cut for designing websites. At around $80 for a license, it's a fairly good deal.
Flow
As I mentioned, Mac software developers are very adept at making boring tasks feel glamarous. Flow from ExtendMac is an FTP manager that mixes a slick user interface, core animation effects, and a boat load of features. Well actually in terms of raw features, Cyberduck trumps it with a few more bells and whistles, but for most commoners, Flow has everything and more. It is a little crashy though, even through its v2.0, which is sad considering it's such a beautiful app. $29 for a license.
That's just ten of the apps on my system, and there's tons of them out there, as we shall soon discover. Till then, send in your recommendations in the comments or that little submit form in the sidebar.
[Header img via Advent Media] [Wallpaper I'm flogging in screenshots via JoeJesus]