5 Safari Extensions to beautify your internets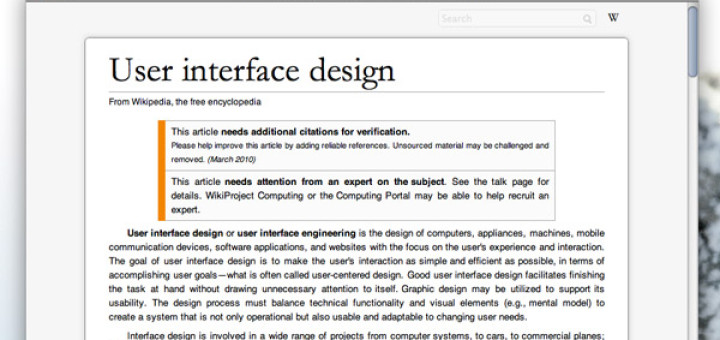 We never really needed Safari extensions until someone showed us how they could change the way we experience the web. I'm not talking about having embedded music players or a full fledged FTP client right inside your browser. I'm talking about the ability to change the way we experience the websites that we use every day.
The ability to easily override the stylesheet of any website truly exhibits the power of CSS. Here are but five plugins that the authors created to make our favourite websites even more pleasant to look at.
Got #NewTwitter? Install this plugin. Everything you (possibly) hate about the new twitter user interface, this plugin manages to fix. It clears out the bar at the top, and does a remarkable job at clearing out the clutter from whenever you actually view a tweet or conversation. No more extraneous data, just relevant information. Add to it the website for this extension is the best design I've seen yet for a Safari extension. Highly recommended.
You've probably gone used to clicking the Quietube bookmarklet which clears out the unnecessary clutter that is YouTube. Well worry no more, because this plugin removes all of the sidebar clutter, comments, and even sides the navigation out of view. It's better than using Quietube because you still have access to the search bar and account info when you need it.
This is a Na Wong plugin, folks, so install it blindly and find your vision clearer than ever before. Pure Flickr takes away clutter from the comments, smoothens out the buttons and UI elements; a very subtle change, but your eyes will thank you for it.
An odd plugin to feature, considering it's just a website. But MacRumors is a website that we all look to for breaking news about Apple. The design of the site however is painful to look at, with multiple columns and way too much clutter. Cornell Campbell decided to radically alter the look of the entire site, the result of which is unbelievable.
Speaking of this redesign, I was a little concerned that it also took away the advertising from the site. I spoke to Cornell about it. He said that loading the ads meant another 5-6 seconds because of some slow scripts, so he decided to leave them out. At the end of the day, the redesign is too beautiful to pass up for ethical reasons. Campbell has also redesigned IMDB, available on the same page, which improves the layout by leaps and bounds.
Two plugins, that apply font-smoothening and OptimizeLegibility to every website you see on the web. The results are subtle, especially of the latter, but worth having in your extensions stash.
If you've been enjoying the Wikipedia apps on iOS, this extension will bring some of that 'readability' into the desktop version as well. Cleans up the text, mutes out the blue links, and makes the entire site way more readable. There's also a Beautipedia (modified) that I didn't care for much. (Thanks to @6210xi and @linkdupont for pointing this one out)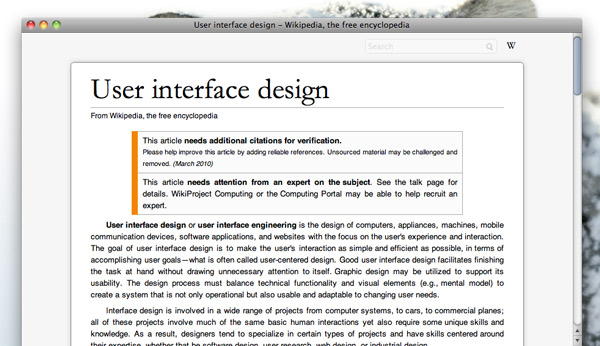 …
Now, can somebody please beautify Facebook, Reddit (Update below), Amazon, and thepiratebay? If you've found something beautiful or have created something yourself, send an email to contact@beautifulpixels.com or @'us on twitter.
Update:
Cornell has struck again and has announced Reddit Minimal, an extension for all Reddit fans out there.