Slack has just released an update to its desktop apps for Mac, Windows, and Linux that introduces a new Dark Mode or Dark Theme to the app. Users have long been asking the company to release a dark theme for Mac, especially considering that Slack for iOS was updated with a Dark Mode earlier this year.
To enable the Dark Mode in Slack for Mac, go to the app's Preferences > Themes and enable the Dark theme for Slack as shown above. Slack has also added some new themes specifically for dark mode, which you will find on the same screen.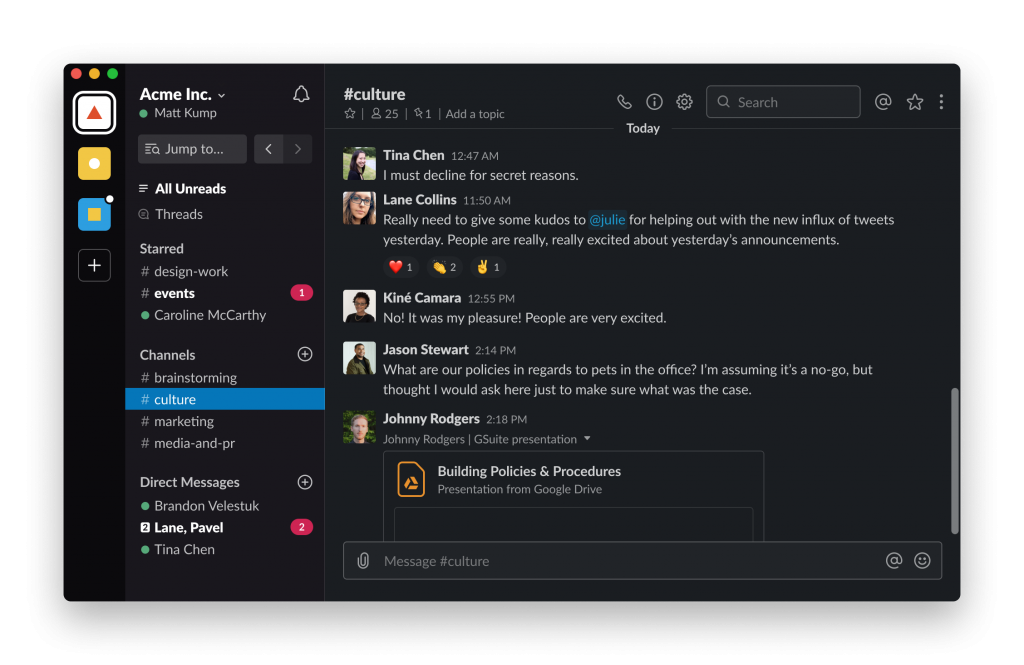 Up until now, it was only possible to have a dark sidebar in Slack, as the right pane with your channel or message content was only available as a Light theme. With today's update, you can now enable Dark Mode in Slack across all your workspaces. There were some workarounds that involved injecting custom code into the app, as well as some third-party alternative Slack apps with dark mode, but none of them were obviously supported or recommended by the company.
Unfortunately, today's release is not compatible with the native Dark Mode implementation of macOS, but the company does that the feature is coming in an upcoming release of the app.
In the near future, you'll be able to set Slack to comply with whatever you have set up on your computer already, by clicking "sync with OS settings."
To get the new Dark Mode on Slack for Mac, simply update the app or download the latest version of Slack from here.