if (screen && screen.width < 767) {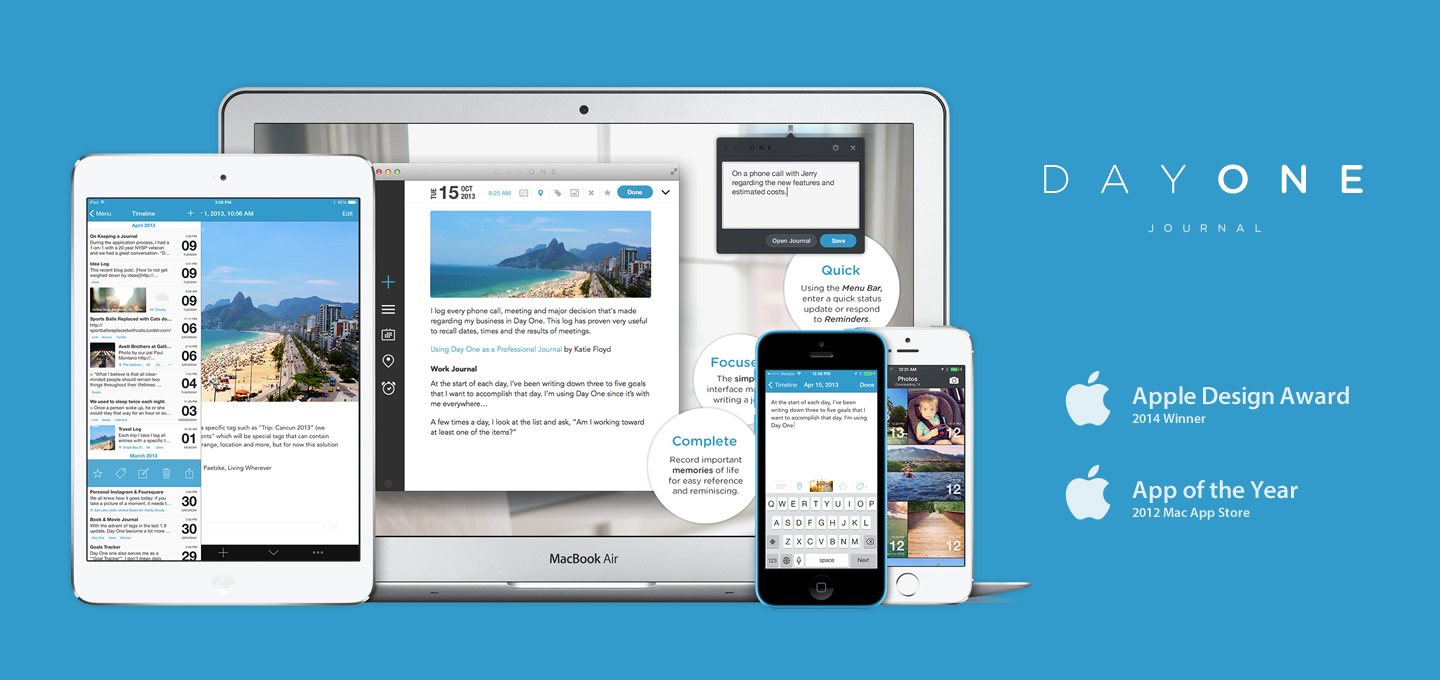 Day One —€" A Simple and Elegant Journaling App [Sponsor]
---
Day One, recipient of Mac App of the Year and the prestigious Apple Design Award, is widely recognized as one of the best journaling apps available for Mac and iOS devices. As we said in our Day One review, "Day One is a beautifully elegant app that lets you keep a journal or diary of the moments you'd like to log." We'™re pleased to have Day One as a sponsor.
Some prominent features of Day One include:
Clean, distraction-free interface
Multi-Markdown writing experience
Simple, "in-the-moment" photographic entries
Multi-device sync using iCloud or Dropbox
Automatic contextual metadata for entries (weather, location, time and date, motion activity, Photo EXIF, and more)
Reminders
Search and tags
Web publishing and social sharing of selected entries
Journaling is one of those things that many people feel like they should do, but it™'s hard to make it a habit. Day One changes that. Its full features and simple interface make the journaling habit not only possible, but a simple pleasure.
Day One is available for iPhone, iPad, and Mac.
Day One Mac: $9.99 via the Mac App Store
Day One iOS: $4.99 via the iTunes App Store