if (screen && screen.width < 767) {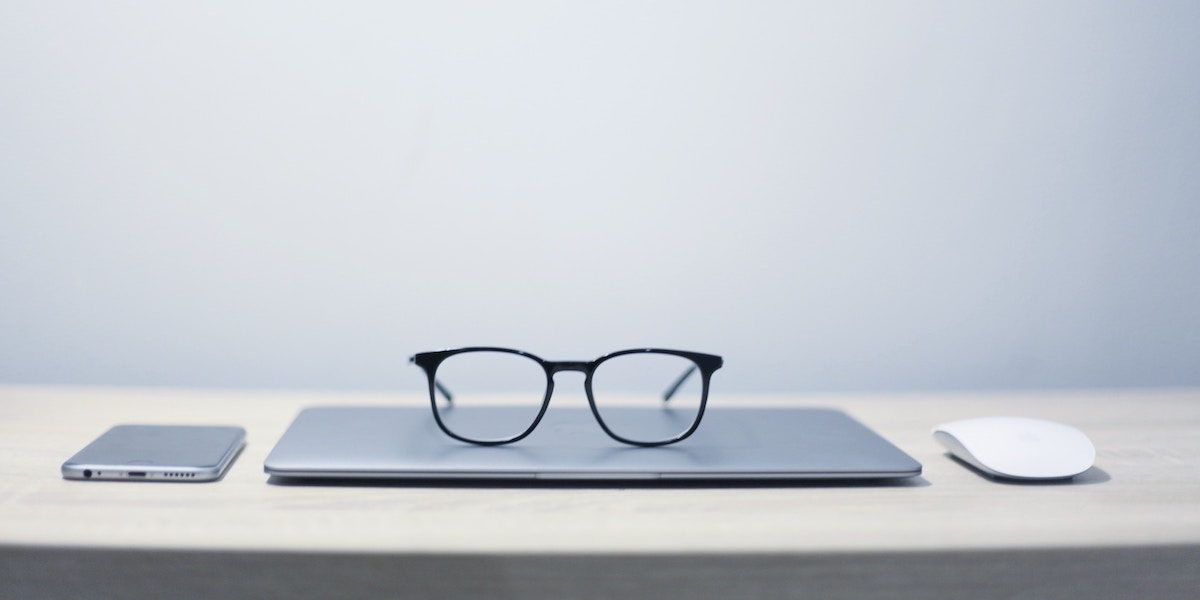 Get Stunning Photo Wallpapers on your Desktop with these Menubar Apps for Mac
These apps automatically download and set a new wallpaper on your desktop for you.
---
Unsplash has fast become one of my favorite sites on the internet. From its humble beginnings as a Tumblr blog, it has now grown into a massive behemoth that offers an amazing collection of over 540,000 photos — almost all of which are absolutely stunning and free to use. Almost every photo on the site is a great fit to be set as Desktop wallpapers and you can browse their collection to download a high-quality wallpaper for your Mac any day. This is what many of us have done over the years — find a good wallpaper off the internet, download it and then set it as your desktop wallpaper. Of course, it'd be a lot easier if there was an app to do this for you automatically, wouldn't it? So let's take a look at these three lovely menubar wallpaper apps for Mac that automatically download and set a stunning new wallpaper on your Mac for you.
Unsplash Wallpapers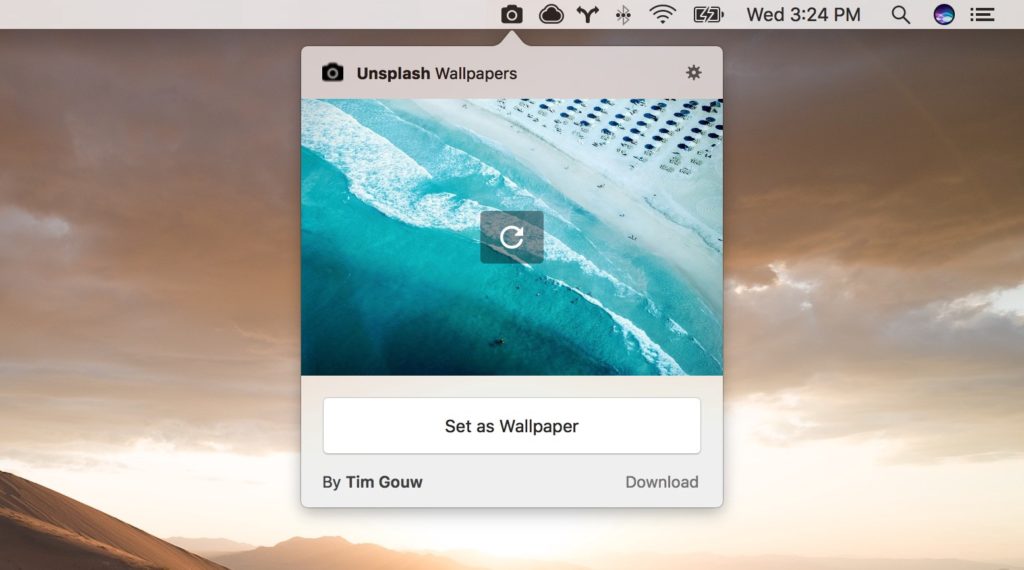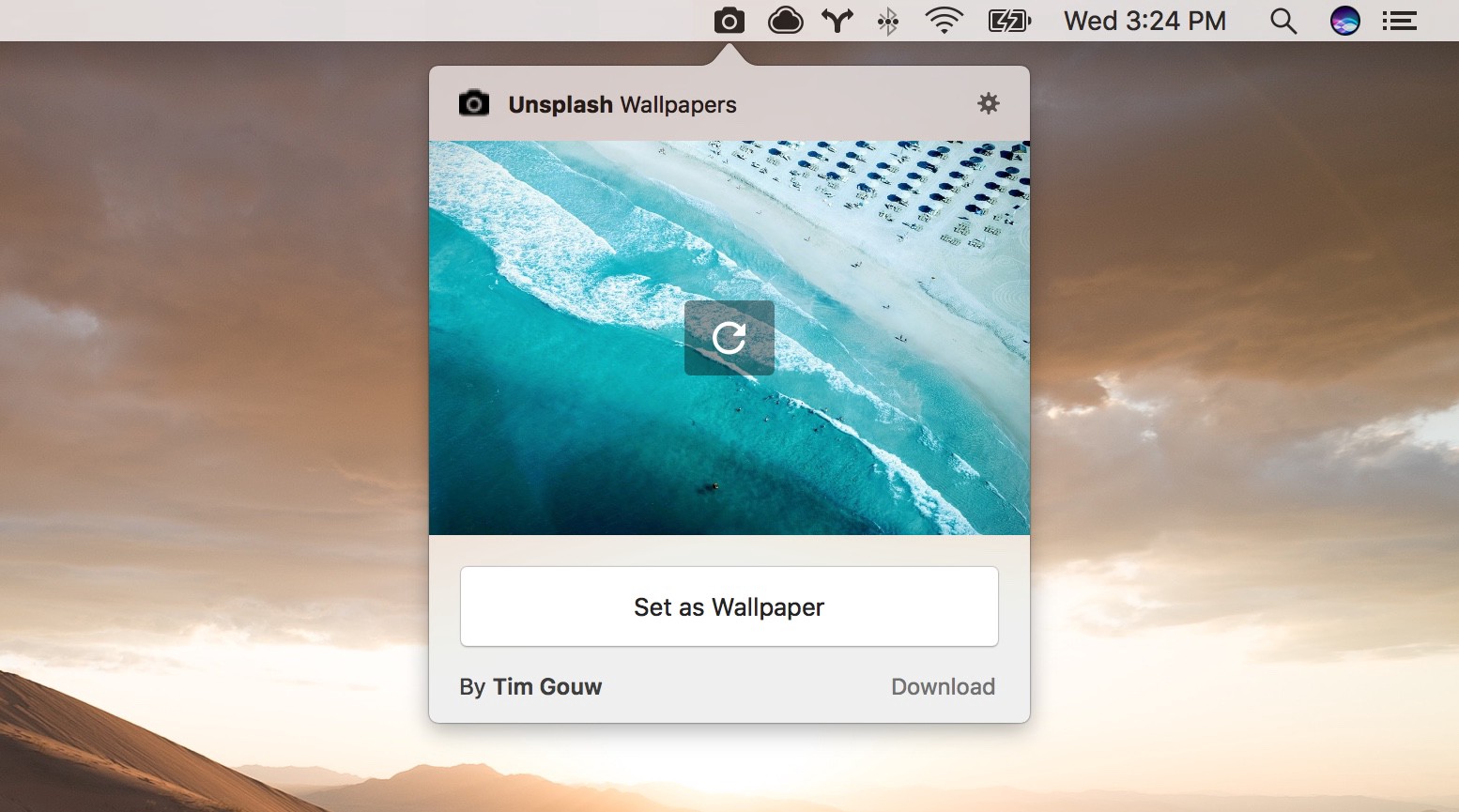 Unsplash Wallpapers is the official Unsplash app that brings some breathtaking wallpapers from Unsplash to your desktop. It sits in your Mac's menubar and automatically updates your wallpaper with a new one every day. If you don't like a wallpaper it has chosen for you, you can simply ask for a new one and set it manually. You can set the frequency of updates to Daily, Weekly or Manually and have the app to launch at Login, so you have a new wallpaper adorning your Desktop every morning.
If you want a basic, hassle-free way to get wallpapers on your Mac, this is the app for you.
Get Unsplash Wallpapers for Free from the Mac App Store →
Irvue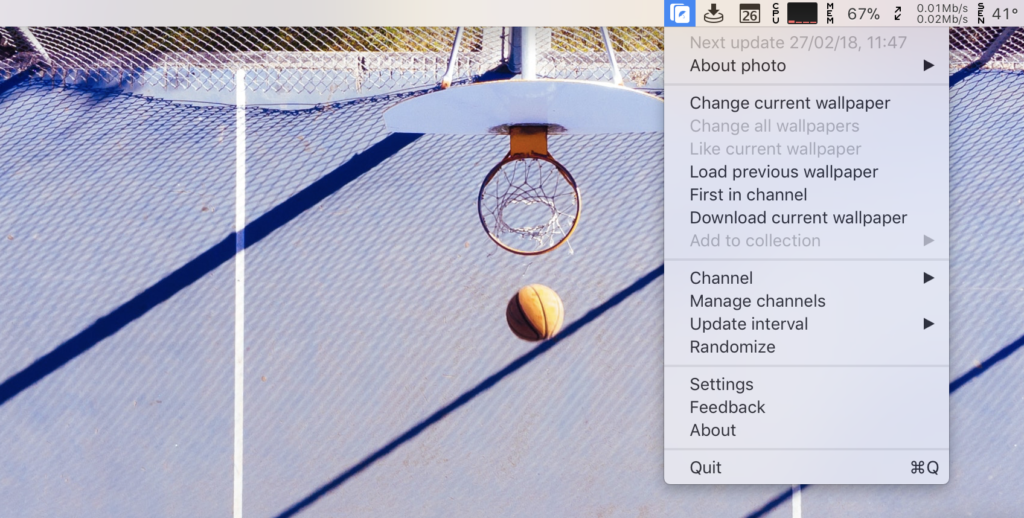 Irvue is a third-party wallpapers app for Mac that is powered by the powerful and free Unsplash API. Just like the official app, it brings an incredible collection of wallpapers from Unsplash to your desktop. Unlike the official app though, which is pretty basic, Irvue excels at offering a powerful set of features, customizations, and flexibility.
Irvue supports channels, so instead of seeing a random wallpaper on your desktop, you can fine-tune what you see. You get 3 slots for you, and you can add additional slots for 99 cents each or $3.99 gets you unlimited channels.
Update Frequency — 30 minutes, hour, 3 hours, 12 hours, 24 hours, week, two weeks or month.
Multi-Display Support — Set the same wallpaper on all displays or different ones.
Notifications — Irvue fires a notification when it sets a new wallpaper, with info about the photo and its photographer. You can (and should) click on the notification to support and appreciate the photographer's work.
Downloads — Each wallpaper in Irvue can be optionally downloaded to your Mac on-demand.
Blacklist — Don't like a certain wallpaper? You can add the photo or its photographer to a blacklist.
Keyboard Shortcuts — Irvue has a bunch of keyboard shortcuts to change wallpapers or add them to the blacklist.
Account Support — If you have an Unsplash account, you can even like a photo from the current wallpaper and add it to a collection.
For advanced users, there's support for AppleScript. Heck, Irvue can even auto-update your macOS theme depending on the wallpaper. The feature-set offered by Irvue is simply mind-boggling.
Get Irvue for Free from the Mac App Store →
Wallcat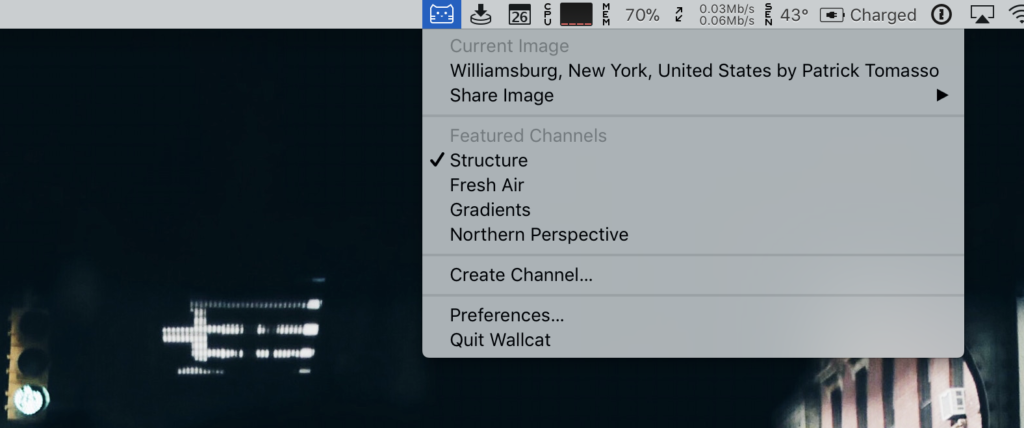 Wallcat is another lovely menubar app for Mac that automatically delivers a new wallpaper for your desktop. Unlike the two other apps we've talked about that are only powered by Unsplash, Wallcat offers curated streams of wallpapers that may or may not be from Unsplash. There are four channels to choose from — Structure, Fresh Air, Gradient, and Northern Perspective. There's no way to change the current wallpaper manually, nor can you pick a custom channel. You also can't change the update frequency, and new wallpapers are limited to once per day.
Get Wallcat for Free from the Mac App Store →
Wallcat is also available for Windows and Chrome. An iOS app is coming soon.
---
[Post Header Photo by Jesus Kiteque]