if (screen && screen.width < 767) {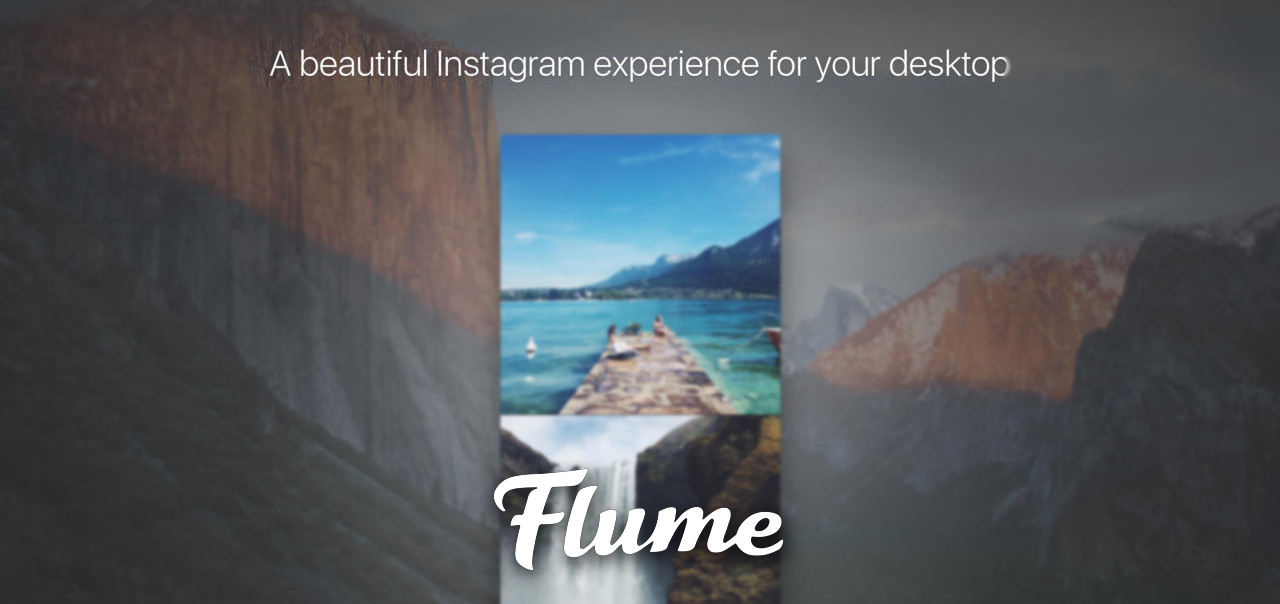 Flume is a Beautiful Instagram App for Mac
---
Update on 24/04/2020: It has been brought to our attention recently that Flume Pro's functionality has stopped working completely sometime over the last four weeks and the developers have been unresponsive to customer support requests. Additionally, one of the creators of the app has completely disappeared off the web, erasing all his websites and social media profiles. We've reached out to the other developer requesting an update. In the meantime, we are posting this update on all our articles about Flume and taking it off our recommendations list.
---
Instagram is quite possibly one of the most popular apps out there today. After being acquired by Facebook for a whopping $1 Billion, its usage and popularity has been steadily rising. Many of my offline friends now have an Instagram account, but they still either don't have a Twitter account or just "get" Twitter. Instagram has had apps for smartphones for quite some time now, and they've been improving them over the years. Unfortunately, there hasn't been a decent Instagram app for Mac available for quite some time now, at least until Flume came out a couple of days ago.
Flume is a gorgeous Instagram app for Mac by Rafif Yalda and Peter Amende. Rafif is known to post some beautiful photos on his Instagram profile and has worked on apps like Wunderlist in the past, so it's no surprise that Flume is this beautiful to look at and also offers a lovely experience.
Flume's gorgeous and immersive design puts the focus on the photos and videos in your Instagram feed. There's no UI chrome, so you can enjoy the photos edge-to-edge, without any icons, glyphs or text cluttering your view. You can choose between either a single-column feed or a grid view to browse your feed. Flume lets you view the photos in their original aspect ratio and at full resolution. You can browse not just your own feed, but also switch to Likes, Popular, Search, Activity and Profile if you want.
This Instagram app for Mac supports multiple accounts, and you can easily switch between them. Liking, commenting and other actions on Instagram are just as easy. The app displays comments and likes on each photo too. There's built-in translation support, so if you come across any comments you don't understand, Flume's there to help you.
My favorite thing about Flume, after its design of course, is how easy it is to navigate it with the keyboard as well as the mouse or trackpad. The app supports gestures as well as keyboard shortcuts, even VoiceOver commands. Over the last week or so, I've thoroughly enjoyed browsing Instagram over my Mac thanks to Flume. I only wish it had a better app icon.
You can get Flume for Mac for just $4.99 on the Mac App Store.