if (screen && screen.width < 767) {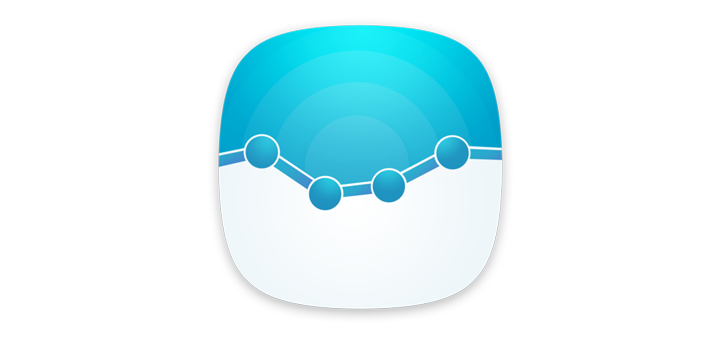 GAget 2.0 Introduces Multiple Account Support, a Real-Time Widget and Alerts
---
I have been a fan of GAget ever since its debut back in 2011 in the form of an OS X Dashboard Widget. It did a fantastic job of removing the complexity from Google Analytics — the company's free web analytics service and presented only the relevant date to you. In early 2015, GAget returned to the Mac, this time in the form of a Today widget for the Notification Center, so all your analytics data was readily available with a simple swipe. Today marks the debut of GAget 2.0 — a gigantic update to a already fantastic analytics app for macOS that retains its simplicity while improving upon its feature set.
GAget 2.0 brings some big new features and improvements to the app, starting with multiple account support. Previously, you could only add multiple properties from a single Google Account. In version 2.0, you can now add multiple Google accounts — especially great if you use a separate account for your business. Also new in this update is a Real-Time Widget that displays the real-time visitor data from your website. This widget is in addition to the default Overview widget that displays historical data. Next up, and also my favorite feature introduced in this release, is the Alerts feature. This is a tiny menubar app that will send you a notification upon significant changes to your metrics. It supports changes to sessions, users, page views, average session duration, new sessions and bounce rate. GAget 2.0 also brings along a redesigned main app window, so it's much easier to manage your accounts and settings now, as well as several speed improvements to the Overview widget, making it a lot faster than before.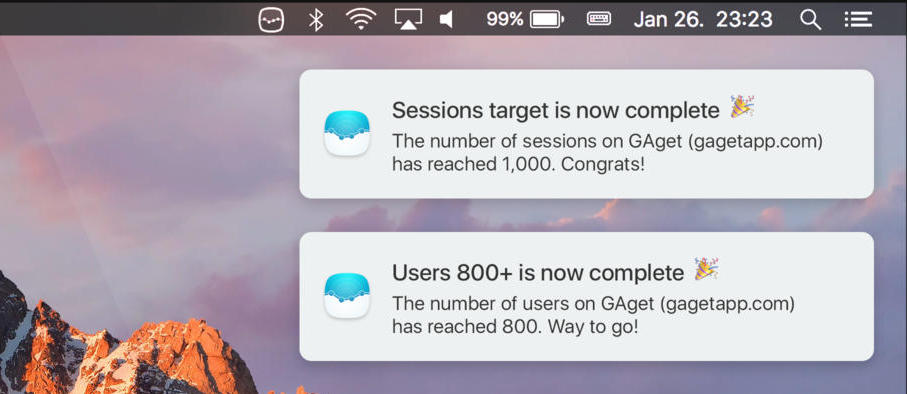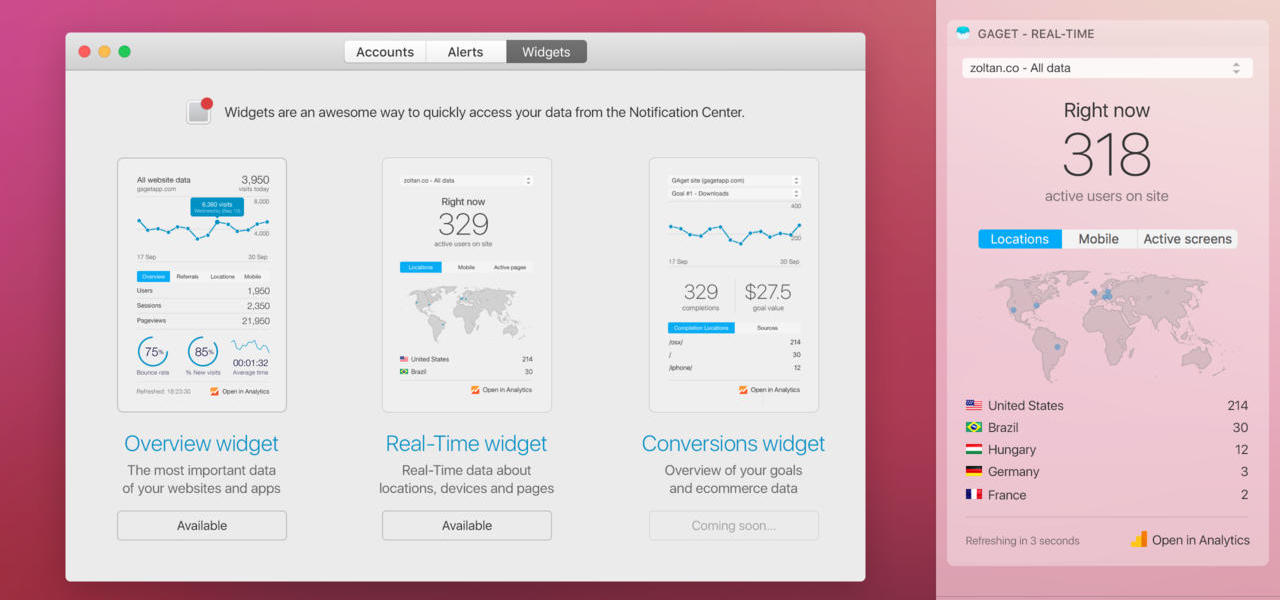 GAget 2.0 is a Free Update to existing users and if you don't already have it, GAget 2.0 is available for $2.99 on the App Store. However, the three major features detailed above are separate In-App Purchases at $1.99 each — a steal considering the value they offer.
Giveaway
We've got three promo codes of GAget 2.0 to give away and we'll be randomly giving them away to our Slack community members. If aren't one yet, you can join here.