if (screen && screen.width < 767) {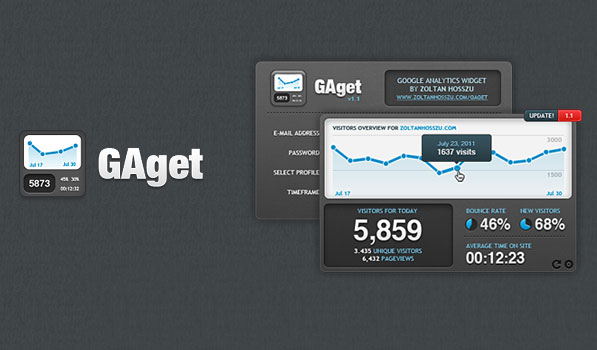 GAget — A Google Analytics Widget for OS X
---
If you use Google Analytics on any of your websites, here's a dashboard widget that should totally exists on your Mac. Developed by Zoltan Hosszu (which, btw, is a really cool first name), GAget is a beautiful Google Analytics widget for OS X.
This gadget widget gives you a quick overview of important statistics like the number of visits for the last two weeks and lets you see the rate of new visitors. You can easily switch between different profiles of the same account and view one, two or four weeks' data within the widget.
GAget is available free from Zoltan's site and you can donate to support its development.