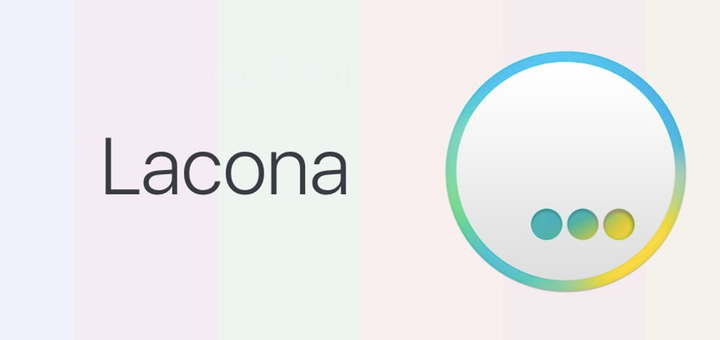 Lacona — A Launcher with a Brain
---
I remember the first time a friend opened my eyes to the world of launchers on Mac, it felt like all my nerdy dreams had finally come true. Who amongst us hasn't seen the admittedly puerile, yet strangely enticing, scene of a hacker in a Hollywood movie, pounding away on his/her keyboard, and essentially, pwning the world? Who amongst us hasn't wanted to do the same? Well, thanks to Mac developers like the brilliant people behind Lacona, you can make all your Leetspeak dreams come true.
Anyone who has ever used a launcher like Alfred or Launchbar, or even the remarkably fully-featured Spotlight that comes baked in with every modern Mac Operating System, knows the secret ⌘-Space handshake – it's the shortcut that most people use to invoke their launcher of choice. Once that text field appears on your screen, you know you're good to go. Apps, Calendar entries, Reminders, Google Image Searches, etc. are all just a query and a Return-key away. Launchers can perform a wide variety of actions, so long as you know the commands to invoke. All that will change, once Lacona comes out of Beta. Why, you ask? Because it uses Natural Language Parsing. That's right – it'll be like a system-wide Fantastical experience.
Want to add a Reminder to make sure you catch the match when it's on? Simply type, "Remind me to Watch the Match tomorrow at 7 pm", and hey Presto! It's in your Reminders list. Want to toggle Bluetooth, but can't be bothered to dig through System Preferences? Just type, "Toggle Bluetooth", and it's done. It's really that simple.
Note that Lacona is still in Beta, and isn't as fully featured as the other options on the market right now. Alfred and Launchbar have been around for years, and are still ahead in the game. I do, however, think that Lacona's use of NLP will move it miles and miles ahead of the competition, once developers tap into the API, and allow their users to communicate with their apps as if they were speaking with another person. Be careful, though: Once you use an NLP-enabled app, you'll forever find every app that isn't, wanting. It's what made Fantastical an essential part of my workflow, and it's extremely heartening to see other developers using this technology. I, for one, am extremely excited to see what developers can do with Lacona, and I can't wait for it to finally be released. Till the developer sorts out the teething issues, however, I'm going back to trusty, old Launchbar.
You can test-drive Lacona by downloading the beta for free here. Be advised, though, that it isn't a finished product yet, so expect the occasional crash, and a slight lack of polish.