if (screen && screen.width < 767) {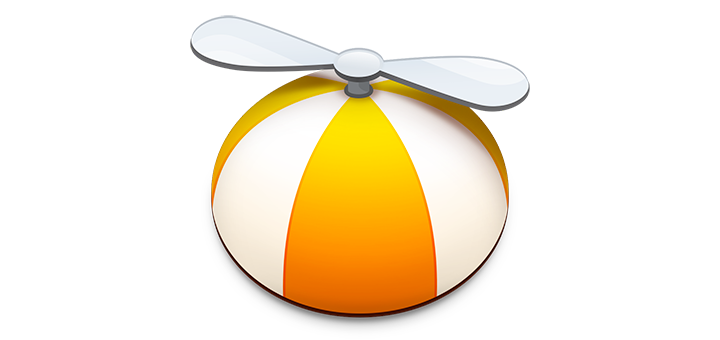 Little Snitch 4 Released with an Updated UI, Redesigned Network Monitor and Touch Bar Support
---
Objective Development — the Austrian software development studio known for their popular Mac apps like Launchbar, Little Snitch and Micro Snitch, have today announced the launch of Little Snitch 4 — a major update to the popular network firewall app for Mac. This release comes in five years after the release of Little Snitch 3 and brings along a bunch of new features and improvements.
For the uninitiated, Little Snitch is a Mac app that monitors the network activity on your Mac (all incoming and outgoing connections) and lets you control which apps, processes or services are able to connect to the internet. You can selectively allow or block any app from connecting to the internet, for a specific period of time or indefinitely. For example, you can disallow some apps from connecting to Google Analytics and collecting information about you and your usage.
Little Snitch 4 is a big release from Objective Development and introduces a totally revamped UI, featuring a much modern look with updated elements and buttons. The app no longer looks like something designed in 1998 and feels a lot better overall.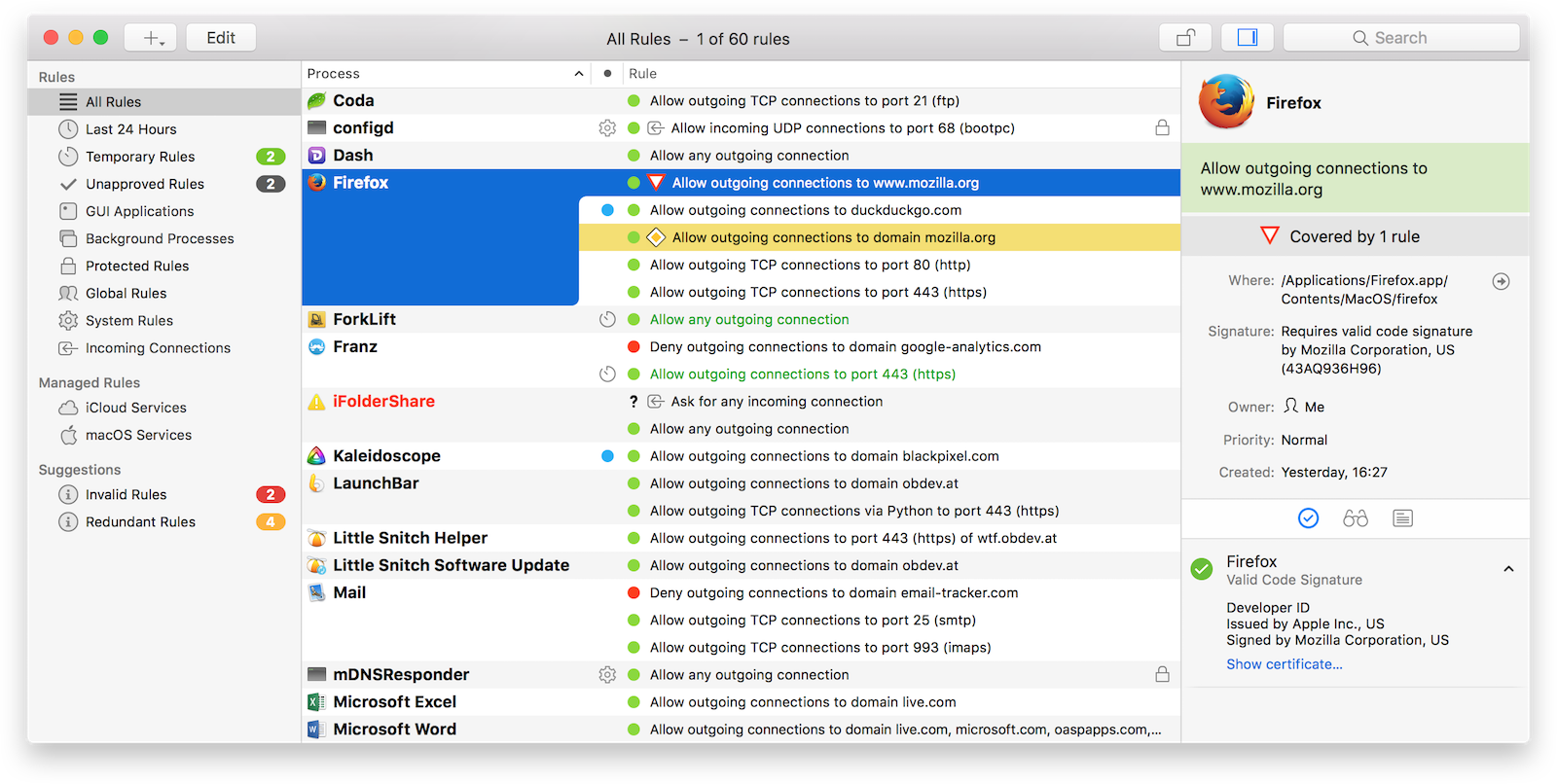 Network Monitor and Research Assistant
The Network Monitor has been redesigned, featuring a map view that helps you visualize where the connections are going to. This uses the geographic location of the IP address, so might not always be accurate, but it gives you a good overall view of what's happening over your network.
The Research Assistant is now available from Network Monitor and the Configuration and this version allows third-party apps to include a special file with details about the connections being made.
Third party developers can now bundle their apps with an Internet Access Policy file containing descriptions of all network connections that are possibly triggered by their app. Little Snitch will then display that information to users, helping them in their decision how to handle a particular connection. A description of the policy file format will be provided soon.
Silent Mode
The most notable change in this release comes in the form of a Redesigned Silent Mode. Due to the very nature of the app, Little Snitch may seem overwhelming to a lot of users, and downright annoying in some cases (*cough* Adobe *cough*) , as it prompts you to Allow or Deny every single connection being attempted over your network when you first launch the app. This often leads to users simple Allowing connections forever for almost all apps. To get around this, it is recommended that new users use the Silent Mode that works in the background and allows all connections by default, so you are no longer prompted for each connection. The difference, in this case, is that Silent Mode maintains a list of all connections made, so a few days later, you can go through the list and whitelist or blacklist connections or apps according to your liking.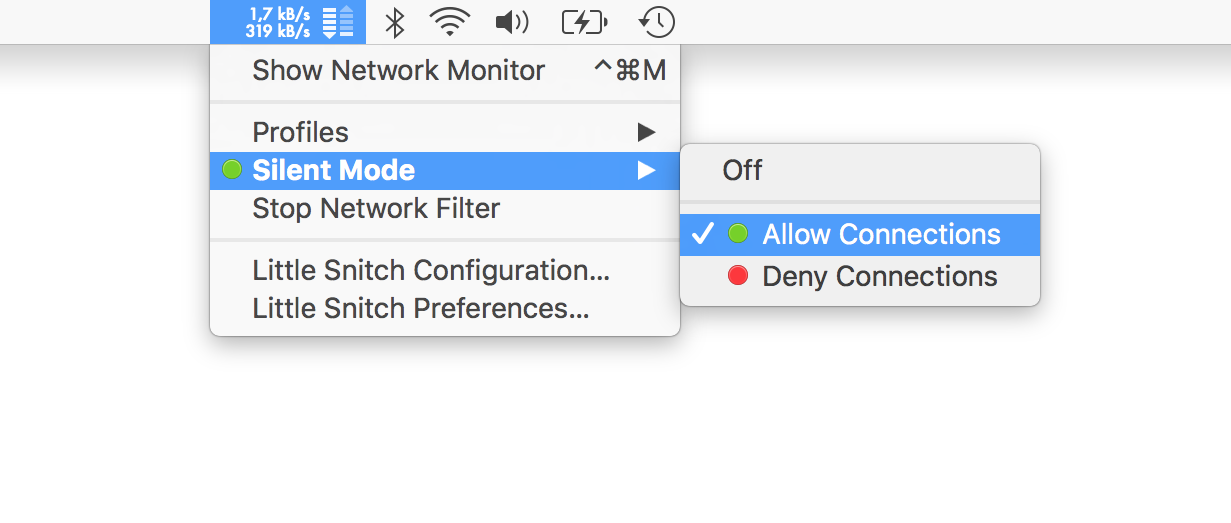 Little Snitch 4 also includes a bunch of improvements, including:
Touch Bar Support
Ability to minimize the Connection Alert
Improved DNS name based traffic filtering using Deep Packet Inspection
Code Signature secured filter rules
Automatic Silent Mode Switching
Little Snitch 4 is available for $45 on the Objective Development store. If you already have Little Snitch 3, an update license is priced at $25 for you.