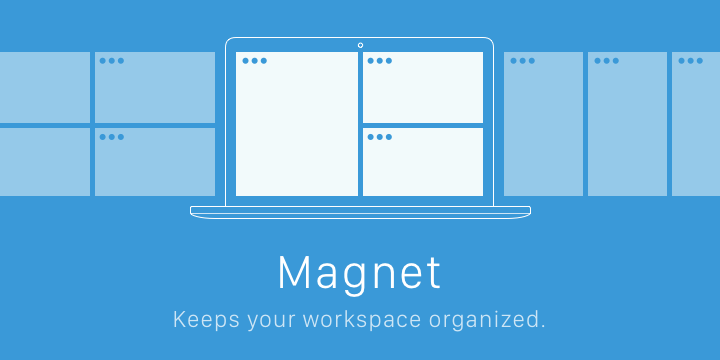 Magnet — The Window Manager for Mac [Sponsor]
---
Every time you move a content from one app to the other, compare data side by side or multitask in any other way, you need all the windows arranged accordingly. Magnet makes this process clean and simple.
In one drag to the edge, you size a window into half of your screen. And by dragging windows to the corners, you snap them into quarters. Slide them to the bottom edge of your display to create thirds. Taking advantage of such arrangements eliminates app switching and greatly enhances workspace efficiency.

Magnet supports keyboard shortcuts as well, for every command it has to offer. There is that little icon sitting in the Menu Bar where you can find a predefined set or create yours.
See it in action:
Magnet was made by CrowdCafé team with focus on simplicity, single-purpose and unobtrusiveness. It will easily become hidden, but essential part of your Mac experience.
Our thanks to our friends at CrowdCafé for sponsoring us this week.