if (screen && screen.width < 767) {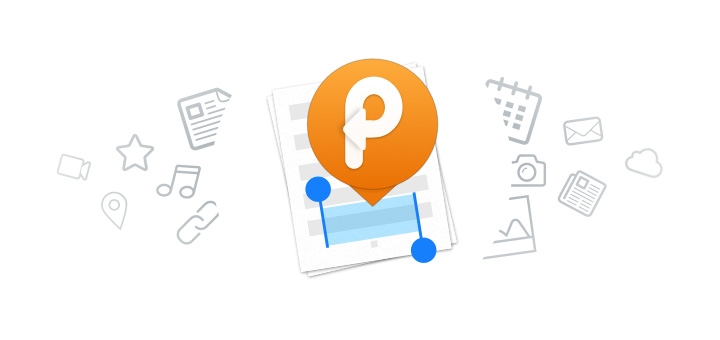 Paste is a Terrific Clipboard Manager for Mac
---
Clipboard managers are awesome and if you aren't using one yet, you're really missing out. The ability to easily paste anything from the clipboard history is super nifty and super productive. I used to use Launchbar and its integrated clipboard manager for Mac for a long time before I moved to Alfred app. Alfred was great, until I came across Paste. Paste is an absolutely gorgeous and elegant Clipboard manager for Mac. I've been using it for a month now and it is truly an amazing utility for your Mac.
Unlike most clipboard managers for Mac, Paste takes a very visual approach to your clipboard history. Using it is a delight and although it takes a while to get used to, since the visual approach is new, it drastically changes the way you get things done on your Mac. Paste remembers everything you've copied to your clipboard, be it text, images, files or links.
The app creates beautiful previews of the content you have copied to the clipboard and then lets you browse, select and paste it into any app. The UI that Paste uses is incredibly well done. When you invoke the app, your current active window condenses and your clipboard history appears in the form of boxes from the bottom. Every item in the history contains a beautiful preview, along with the icon of the app it was copied from, how long ago it was copied and the number of characters (if it's text) or the file size (if it's a file). This visual approach is fantastic to work with. You can scroll horizontally to view your history or tap the Search button at the top left to narrow down to a specific item. The animations here and really well done. The app even plays lovely little sounds for some interactions in the app.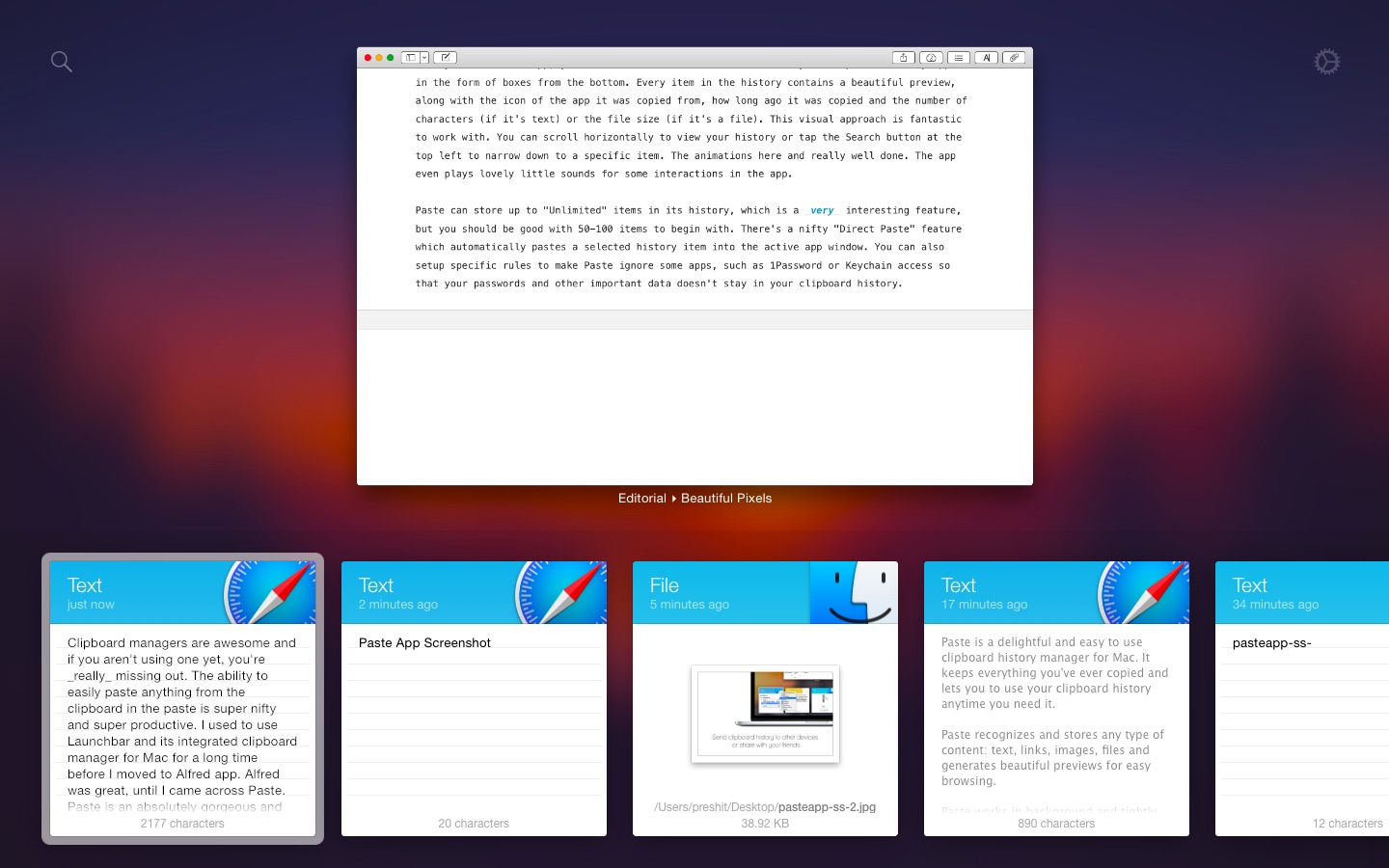 Paste can store up to "Unlimited" items in its history, which is a very interesting feature, but you should be good with 50-100 items to begin with. There's a nifty "Direct Paste" feature which automatically pastes a selected history item into the active app window. You can also setup specific rules to make Paste ignore some apps, such as 1Password or Keychain access so that your passwords and other important data doesn't stay in your clipboard history.
Paste is a must-have app on your Mac and you can get it from the Mac App Store for just $5.99.