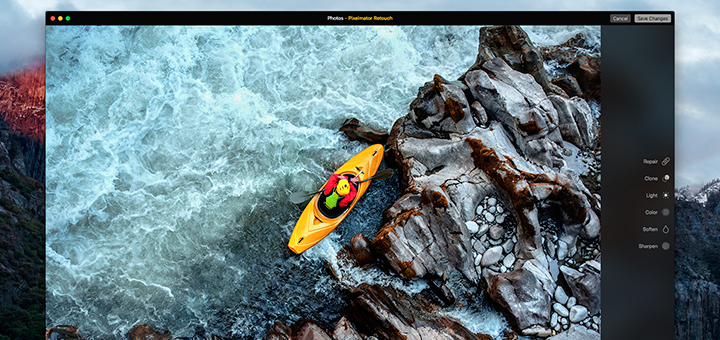 Pixelmator 3.5 "Canyon" Introduces New Selection Tools and a new Photos App Extension
---
Pixelmator has long been our favorite image editing app for Mac. With every update, the Pixelmator Team has delivered fantastic new feature sets to the app and it has shaped up into the phenomenal app that it is. Today marks the release of Pixelmator 3.5 on the Mac App Store, a major update that introduces three new features to the app.
Codenamed "Canyon", Pixelmator 3.5 introduces a great new Quick Selection Tool that, as the name suggests, lets you quickly select an area on an image with a few simple brushstrokes. This is great when a photo or image that you're editing has an area with similar colors and you want to select the entire area without wasting much time.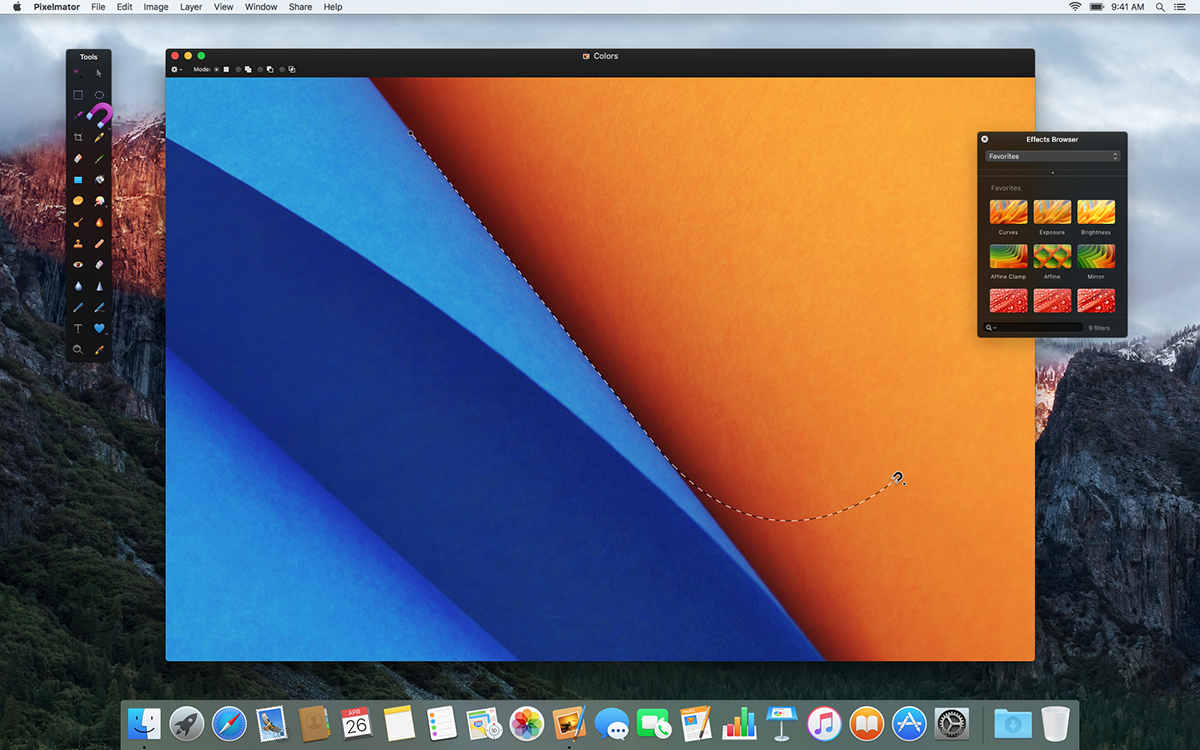 Also new in this release is a brand new **Magnetic Selection Tool*, allowing you to select an area with edges that stand out with contrasting colors. The tool snaps the selection towards a prominent edge in the image, so you can just trace your cursor closer to the edge and Pixelmator's smart algorithm does all the work for you. I love that you can click to manually set anchor points or tap the option key to change into the Lasso tool.
The biggest feature bundled with this release is the new Pixelmator Retouch Extension for Apple's Photos app. This adds fantastic and highly-functional editing tools to alter your photos directly in the Photos app. As seen in the topmost screenshot above, you get tools like Repair, Clone, Light, Color, Soften and Sharpen. With a few simple brush strokes, you can have that perfect edit to a photo with ease.
As with every release, Pixelmator 3.5 also brings along a really long list of bug fixes and performance improvements.
This is a Free Update to existing users and Pixelmator is available for $30 on the App Store.