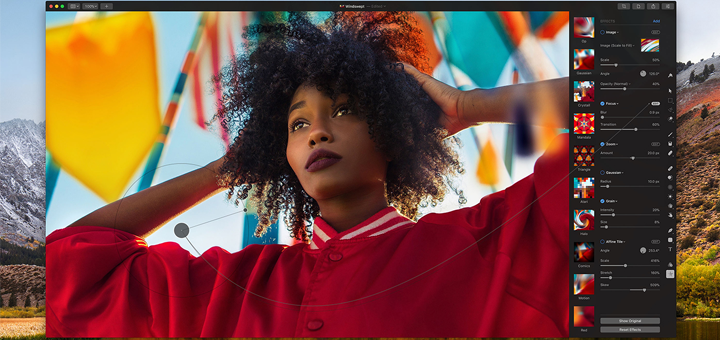 Pixelmator Pro is Now Available on the Mac App Store
---
The Pixelmator Team has today released Pixelmator Pro, their much-anticipated image editing app for Mac. Pixelmator Pro is a brand new Mac app and unlike Pixelmator, is targeted towards professional users who require much more advanced features that Pixelmator doesn't offer. The Pixelmator Team had teased the release of the app a few months ago and Pixelmator Pro is now available on the Mac App Store for $60.
Pixelmator is touted as "the world's most innovative image editing app" and completely redefines and reimagines the editing workflows that you're typically used to. I wasn't lucky enough to get a two-day headstart like a few other sites, but from the little time I've spent playing with the app since its release, this feels like a bigger, better, stronger version of Pixelmator in every way. It's a fully native app and makes full use of the native features and advanced APIs that macOS offers. You get full support for iCloud, Versions, Tabs, Full Screen, Split View Modes, Wide Color, etc.
Pixelmator Pro packs a punch by offering professional-grade editing tools and a reimagined editing workflow in an intuitive and accessible design. The app sports a single-window interface — something that I've sorely missed in Pixelmator. All the edits you make in Pixelmator Pro are non-destructive, so you can easily go back and make changes or remove any that you don't need. The app features editing tools that are enhanced by machine-learning, so the app is not just powerful, but smarter as well. This enables features like automatic layer naming, automatic horizon detection, stunningly realistic object removal, and intelligent quick selections.
One notable addition in Pixelmator Pro is the new Presets feature which lets you create your own set of edits, styles, adjustments, and effects and save them for reuse later. You can also share your Presets with anyone with a simple Drag and Drop. Pixelmator Pro also offers full RAW support (also supports multiple RAW layers) and HEIF file format compatibility.
I'm gonna spend the next week playing with the app in detail, so stay tuned. In the meantime, you can go ahead and purchase Pixelmator Pro from the Mac App Store for just $60. There's also a Free Trial available on the Pixelmator website.