if (screen && screen.width < 767) {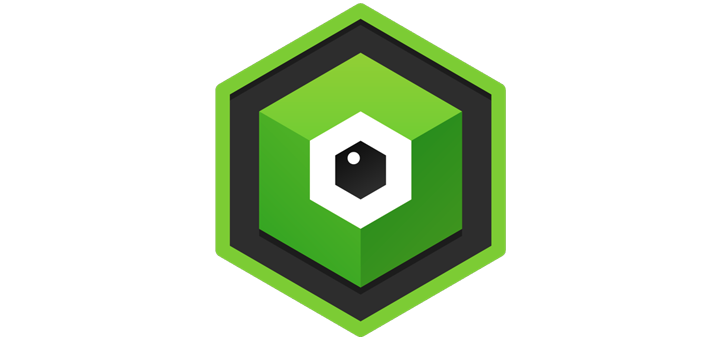 Qbserve Tells You Exactly How Productive You've Been Today
---
Of all the time that you spend on your Mac, have you ever wondered how much of that is actually productive? There are far too many apps and websites out there today that are distracting for you and take you away from your work. Up until now, I've tried using a service called RescueTime to track what I do on my Mac. Although it works great, it lacks severely in the 'design' aspect and also costs $72 a year (or $9 a month). Thankfully, there's now a fantastic alternative that looks and works way better — Qbserve.
Qbserve is a Mac app that tracks your activity and tells you how you've been doing. The apps you use, the websites you browse and the chats you've been active in — it tracks all this using OS X's Accessibility API, so not only does it know what apps you're using, it also can tell you which websites you were browsing or who you were talking to in your choice of chat app. Using this data, it then classifies each app or activity as 'Productive', 'Neutral' or 'Distractive'. Once you fire up the app for the first time, leave it alone for some time and check back later to see how productive or destructive your last few minutes have been. Qbserve matches your activity against its own database, but you can always re-categorize and re-classify them to your liking. For example, if your day-to-day job involves looking at Twitter, then you obviously have to re-classify it as 'Productive' in the app. Because Qbserve knows who you're talking to inside a chat app like Skype, Slack or Telegram, instead of marking the entire app as Productive or Destructive, you can mark each individual chat. You can also set an 'Idle Time', so all your activity while you're away from your Mac is ignored if you want.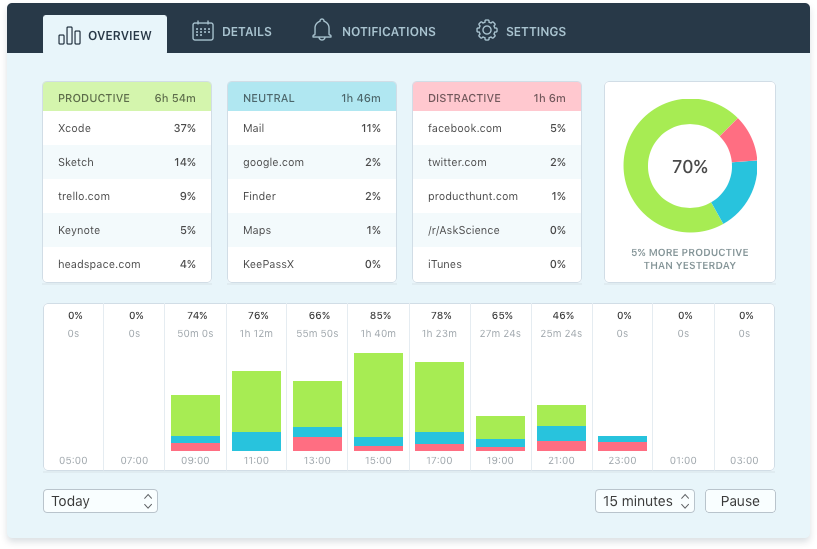 Qbserve denotes how productive you've been using a menu bar app as well as a Dock app. The menu bar app displays a percentage value of your productivity for the current day, while the Dock icon dynamically changes color for the three states. You can enable/disable either of these icons if you want.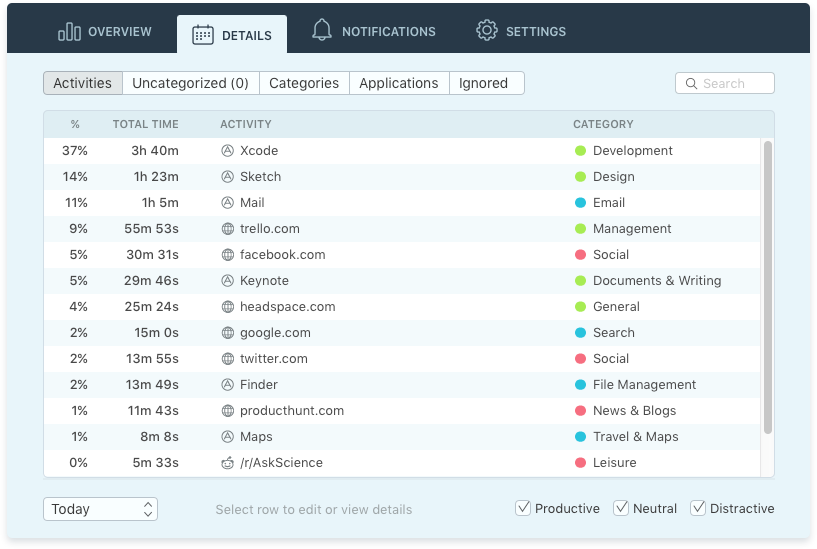 Qbserve also has a massive edge over RescueTime, in that all your tracked activity and related data is stored locally on your Mac and never sent anywhere — a huge plus if you're concerned about Privacy. This is also why, unfortunately, your data won't sync across your Macs. The app does collect anonymous usage data and stats though, and if you're paranoid enough, you already have Little Snitch block all outgoing connections from it.
Qbserve is available via a single, one-time purchase and theres no recurring subscription. Although priced at $40, there's an ongoing 25% discount until June 30th, 2016, so you can purchase a license for just $30. There's a Free, 5-Day Trial to try out the app before purchase.
(Thanks for sending this in, Rustom)