if (screen && screen.width < 767) {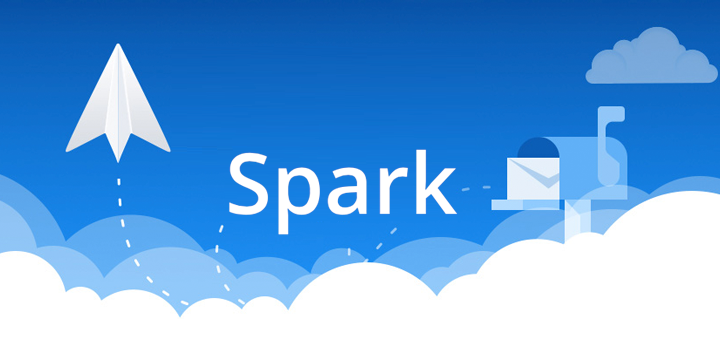 Spark for Mac Adds 3rd Party Integrations; iOS App Adds Touch ID & PDF Expert Integration
---
If it wasn't clear from the myriad of articles we've published here already, we'll just spell it out: We're huge fans of Spark, the fantastic email app from Readdle. With a presence on iOS and macOS (and, hopefully soon on Android), Spark's incredible set features, sync that works, and integration with other Readdle apps is already helping millions work better and easier. The newest round of updates being added today to Spark for macOS and iOS are going to supercharge Spark, and make it a productivity must-have.
macOS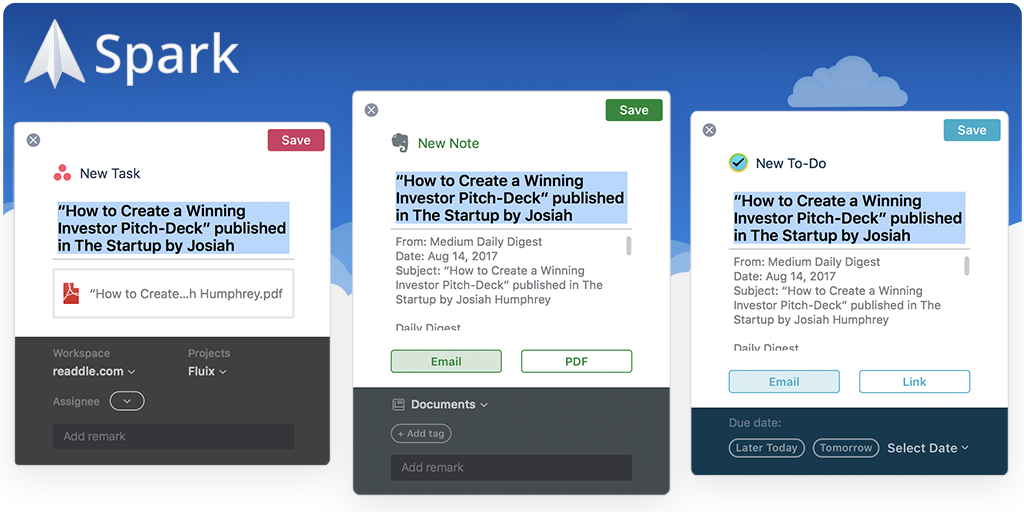 Spark for Mac v1.4 is going to feature built-in integrations with a host of productivity services and apps, such as Apple's own Reminders, Things, 2Do, OmniFocus, Wunderlist, Todoist, Trello, Asana, Evernote, OneNote, and Bear. The integrations will be one-click and will feature a custom design for each service (complete with custom fields), as well as a direct link back to Spark, once you've triaged the email. This feature will come over to iOS a bit later.
iOS
Spark for iOS on the other hand will gain a couple of key features of its own — TouchID protection, and integration with Readdle's excellent PDF Expert. You can receive an email on Spark, pass it on to PDF Expert to fill it, then send it back using Spark. Here's how this feature looks in action. Both Spark for iOS and PDF Expert for iOS are rolling out on the App Store with this integration enabled.
Spark keeps getting better and better, and easier to recommend to all our readers. The amazing thing, as always, is that this added functionality is completely free – both on macOS, as well as iOS. With such a low barrier to entry, backed by fantastic features, Spark is an app that's become an indispensable part of our workflow.