if (screen && screen.width < 767) {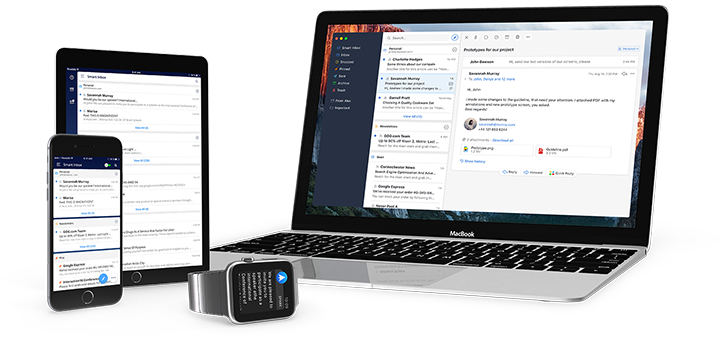 Spark for Mac — The Best iOS Email Trinity is finally Complete
---
It's celebration time for us here at Beautiful Pixels. We've already given you the lowdown on why Spark is such an amazing app on iOS. It is the best designed, most fully featured, most fluid email client for your portable devices, and its Natural Language Search will change your life.
As of today, Spark is also available on the Mac App Store for your downloading pleasure. With pretty much complete feature parity, you're getting everything the iOS app provides, including, quite splendidly, swipes. I love being able to achieve Inbox Zero nirvana with a swipe to the right. More on this later.
Also included in the Mac version is iCloud sync for your settings and accounts. You don't need to set up all your accounts again. As proponents of Two-Factor Authentication, we cannot express enough how glad we are that this feature is a part of most modern email clients.
I do have a single, small gripe though — I wish swipe worked as well as it does on iOS – A swipe in either direction brings up two customizable options for you to click on, or a long drag will perform the action you've mapped to the short swipe. I wish they implemented it in such a way, that a short swipe performs the short swipe action, and a long swipe performs the long swipe action. Sounds rather obvious, doesn't it? It's my only minor complaint in an otherwise flawless app.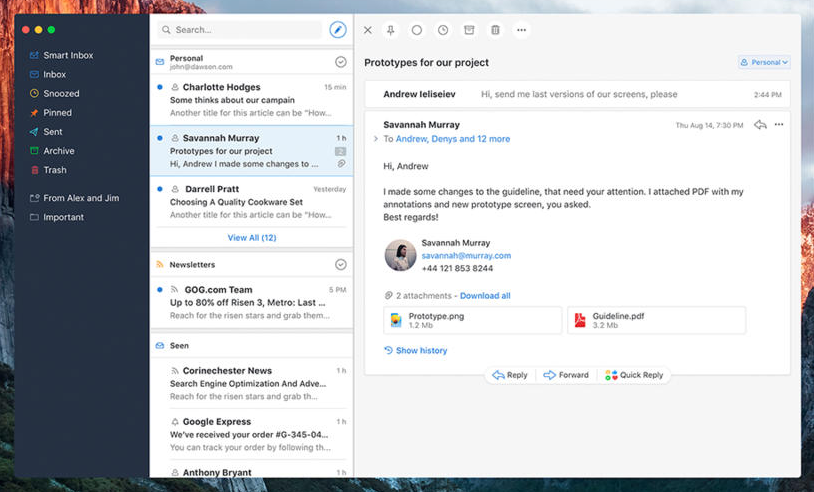 Astonishingly, Spark is a free app. We honestly couldn't believe our eyes when we saw a "Get" button next to the app's name on the App Store. We have no hesitation whatsoever in recommending Spark to you, dear reader. With a stunning Design, a robust Sync engine, superb NLP-based Search, a huge list of Features, and now Cross-Platform presence, Spark is finally here to replace your email app of choice. Other email apps, such as Newton or Airmail, might have more features, or may look nicer. Nothing else out there right now gets the balance of everything as well as Spark, though. It is one of the few apps that has the potential to assume dominance in a crowded market, and we would say this even if it wasn't a free app on all platforms.
Get Spark for Free from the Mac App Store. The iOS app is Universal and also Free on the App Store.