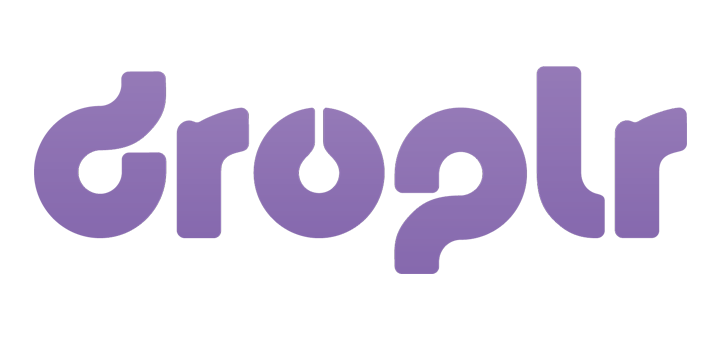 Last week, the folks at Droplr announced big changes to the service. Along with a major overhaul of the Droplr branding, they also announced a new pricing model, big update to the iPhone app and a "40% OFF" launch promotion for its Pro accounts. We're big fans of Droplr here at Beautiful Pixels, especially thanks to the incredible Mac app that not only enables quick sharing of files, but also lets you annotate/draw on screenshots, share notes and even capture your reaction or create GIFs using your Mac's camera. These changes mean that not only does the service get better, but also more accessible now that more users can start using Droplr for Free.
Droplr is now Free
The most notable announcement from Droplr last week is that the service is now Free to use. Anyone can now start using Droplr and all its features, the only caveat being that all the files uploaded to Droplr using free accounts automatically expire after seven days. With a paid account, you have the option to keep your files forever, use a custom domain instead of d.pr, choose between a light/dark theme and use a custom logo. With a 7-day window, Droplr is great for quickly uploading and sharing files over chat or email, but it's too short a window if you're looking to use Droplr to share images or screenshots on Twitter.
Along with the announcement, Droplr also released version 4.0 of Droplr for iOS, a major redesign of the app. The app last received a feature update back in June 2013 and had been feeling neglected for quite some time now. Version 4.0 brings a major redesign to the app and also brings some features that were lacking in the app, such as self-destructing files, an iOS 8 sharing extension, ability to quickly share iOS screenshots filtered from your Camera Roll and "Real-time push", which means the files your upload on your Desktop or Web are immediately available in the app.
You can Sign up for Droplr and start using it on your Mac, iPhone or the web for Free, but your files self-descruct after 7 days. You can upgrade to a Lite Account for $4.16/m ($50/year) which lets you keep your files forever or you can upgrade to a Pro Account for $8.33/m ($100/year) which gives you the following additional features:
Unlimited File Size
Custom Domain, Theme & Branding
Private and Password Protected Drops
Ability to Embed Drops on any website
If you download the new Droplr for iOS which is available Free on the App Store, you can upgrade to a Pro account via IAP for just $60/year, although this is a limited time offer till June 5th.
I have personally been using Droplr for a really long time and love how the service has improved over the years. If you sign up using this link, we both get a $10 credit that you can be used towards a Lite or Pro account.