Thanks to the internet culture today, working across different time zones has become a routine task in most professions. Figuring out what time to schedule or attend meetings with your remote colleagues is almost a daily occurrence. We've looked at several different time zone converter apps here on Beautiful Pixels over the last decade. My personal favorites have been Zones, Shift and Miranda. Most of these have been iPhone apps, but there have been some really good time zone converter apps available for Mac as well. Time Zone Converter and World Clock is one such app that immediately managed to delight me.
Available as Time Zone Converter and Clock on the Mac App Store, it's a really elegant app that sits in your menubar and allows you to quickly glance at the current time across multiple cities that you've chosen. You can manually change the slider to a set time and it'll automatically figure out the corresponding time in each of the cities. It works great, just as you'd expect a time zone converter to work. However, Time Zone Converter and World Clock goes a little further and also adds some very nifty features.
Each city displays a nifty color indicator that denotes whether the current time in the city is business time, business overtime, personal time or sleeping time, so a quick glance is all you need. The app also displays the time difference for each city, which is very handy when estimating something. You can choose from three different color themes — White, Graphite, and Black.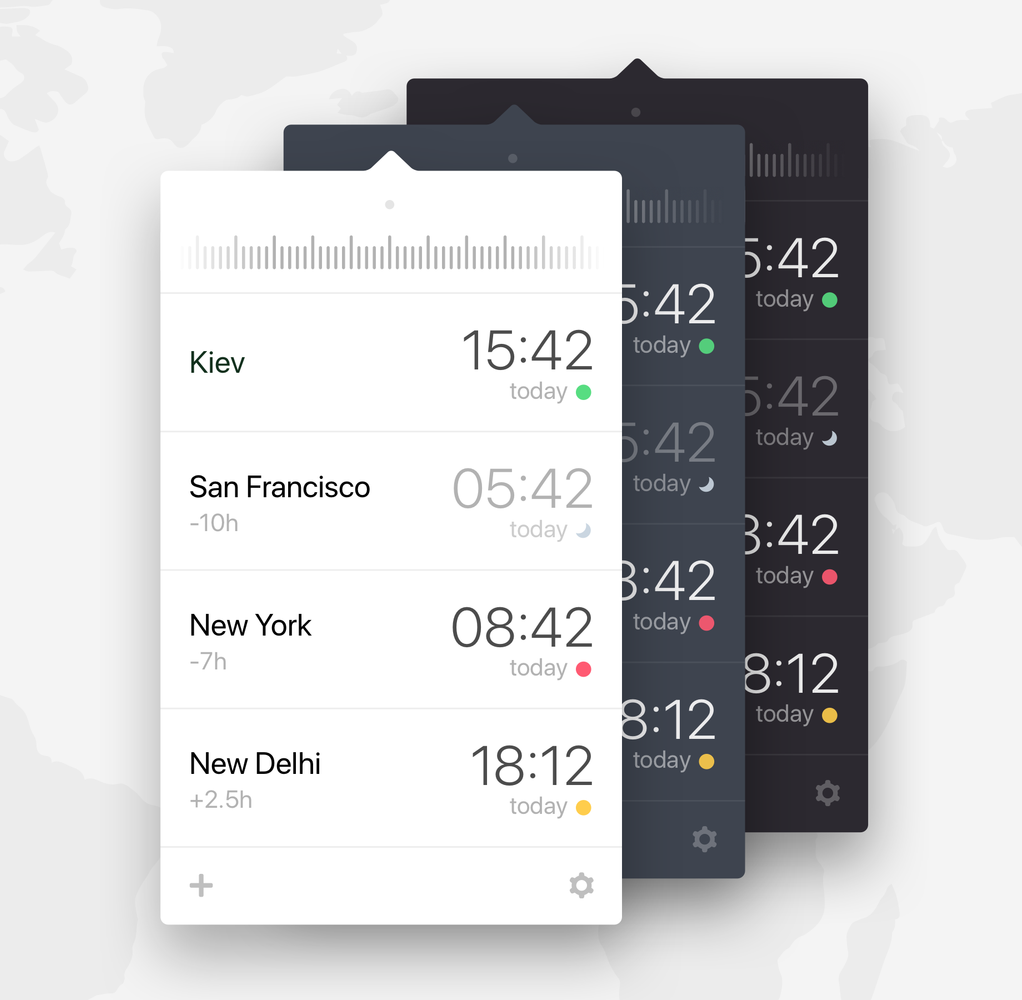 Time Zone Converter and Clock is available for $4.99 on the Mac App Store. You can also use the app on the app's website and an iPhone app is coming soon.