if (screen && screen.width < 767) {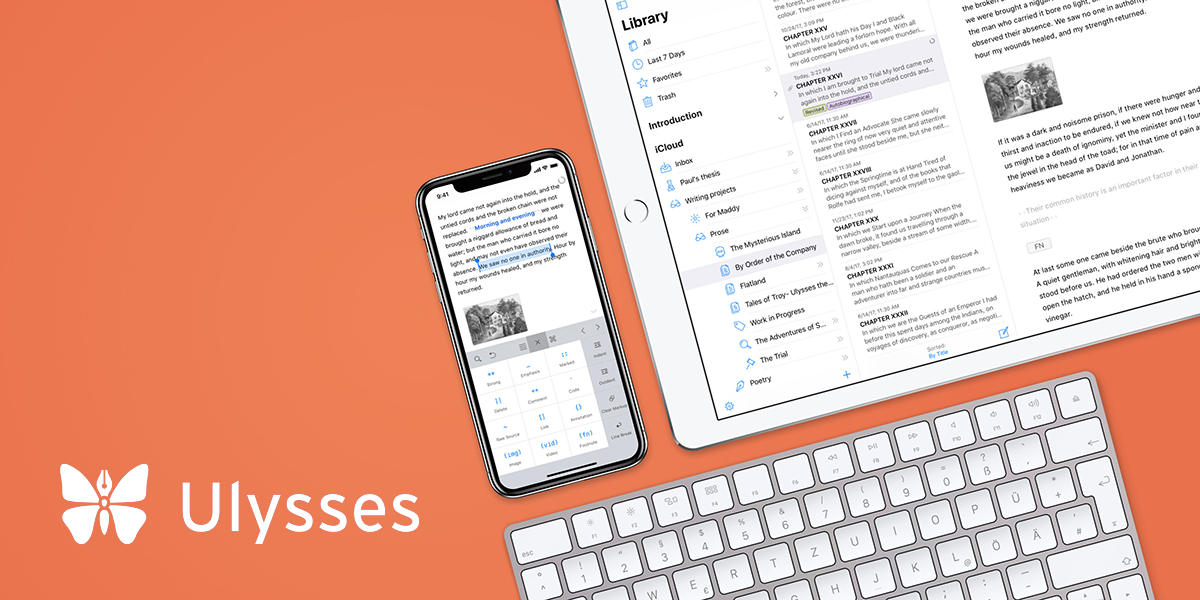 Ulysses 15 Introduces Split View Editor, Improved Image Support, Keyword Management, and More
---
Ulysses has made quite the name for itself over the last few years as the best app for long-form writing across iOS and Mac. It won several accolades for itself, including the prestigious ADA in 2016. The app went on to adopt a subscription-pricing model in 2017 and since then, has evolved into a mature writing environment. Today marks the release of Ulysses 15, a substantial release that introduces lots of new features and improvements across the board.
Split View Editor
Ulysses 15 for Mac now comes with a nifty Split View mode for the Editor. This lets you display and edit two different text documents at the same time. Ulysses 15 supports split view both vertically and horizontally, so you can position your documents just the way you want.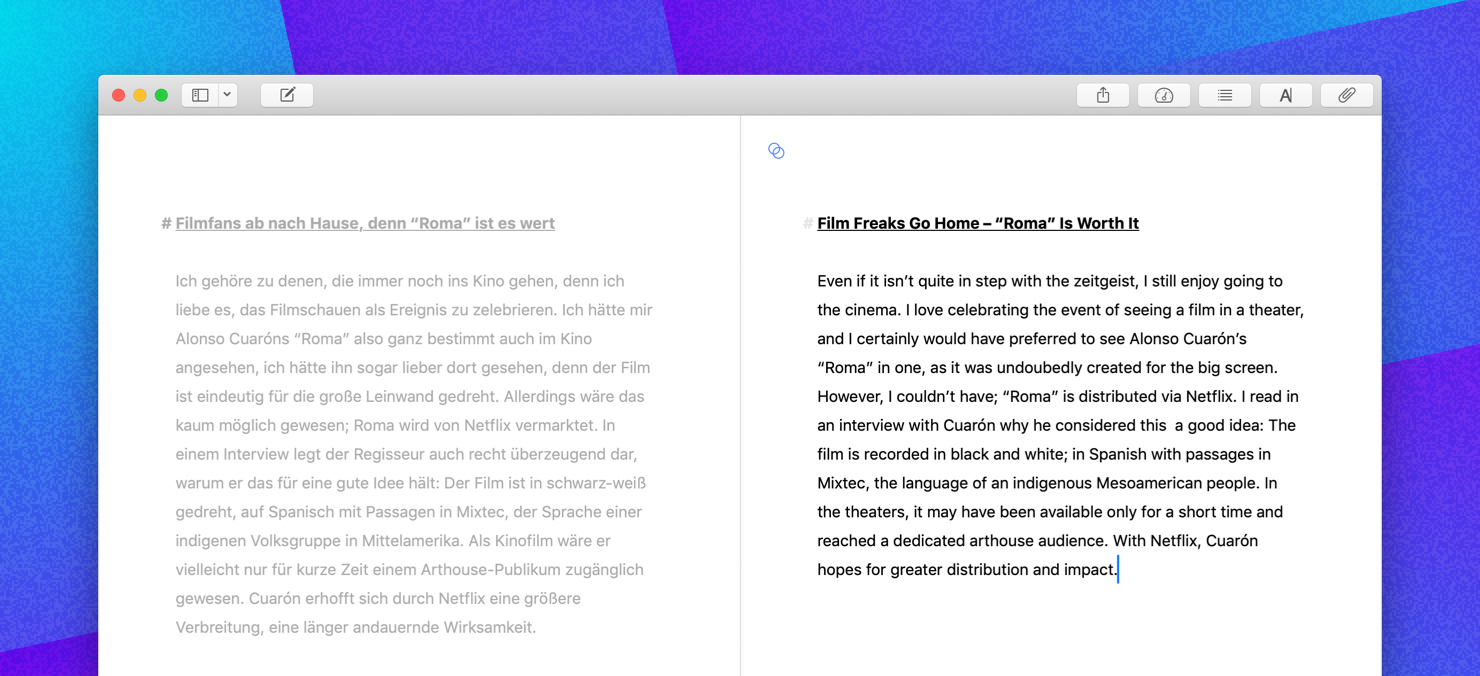 You can quickly jump between the editors by using the Command + Option + Left or Right keys, and scroll both documents simultaneously by holding down the Option key while scrolling. The app only highlights the markup in one editor at a time, allowing you to easily tell which of the two editors is in focus. The other document stays greyed out. While you could always open two different editor windows side-by-side in previous versions, the way Ulysses 15 handles this situation makes me hope that Apple looks at this app for a few things to implement in their own apps.
Enhanced Keyword Manager
Keywords in Ulysses are an integral part of the writing workflow for many users. They help authors organize their writing and bring some sanity to the vast library of sheets within Ulysses. Ulysses 15 makes keywords a lot more useful. It now comes with a whole window dedicated to display and manage your keywords. You can bring up this window from the — well — Window > Keyword Manager menu item and here, you can quickly sort, delete, rename and change colors of keywords with ease. You can also now search and filter keywords in a much better way and display all their texts with keywords of a specific color, assuming you have color-coded your keywords.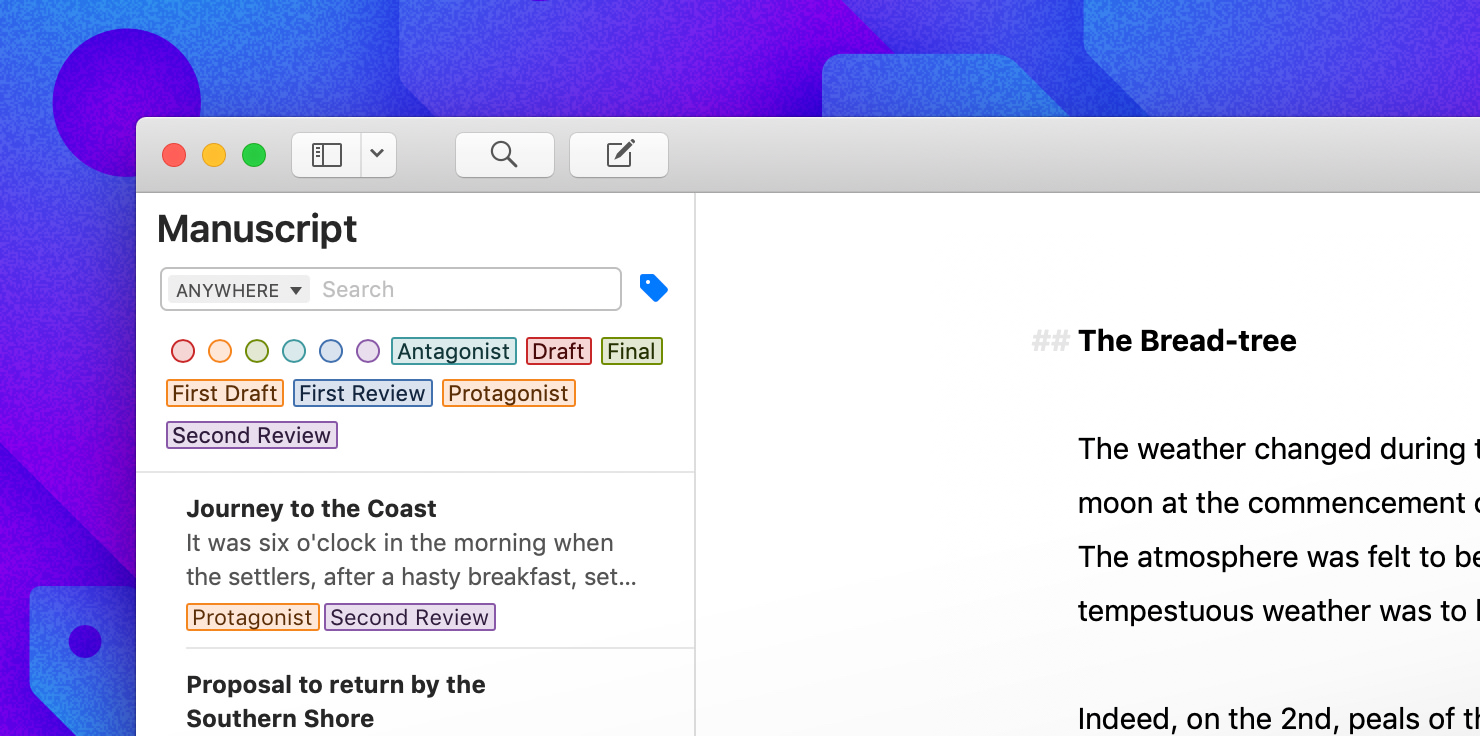 Improved Image Support & Dark Mode in Export Preview
Image support gets vastly improved with this release as well. You can now pre-set image sizes that Ulysses will obey during export. Additionally, the app can now display previews of remote images that you reference with a direct URL.
For fans of the Dark Mode in Ulysses, export previews now get the Dark Mode too. I'm not sure why it was missing in the first place, but I sure am glad it's here now.
There are many other minor improvements to the app across the board, and Ulysses 15 feels like an even more mature app now. If you're a seasoned Ulysses user, you're going to love this release. If you aren't, you might as well give it a try now.
Ulysses 15 is available for Free on the Mac App Store and as a Universal app for iPhone and iPad on the iOS App Store. Ulysses requires an active subscription which is priced at $4.99/month or $39.99/year.