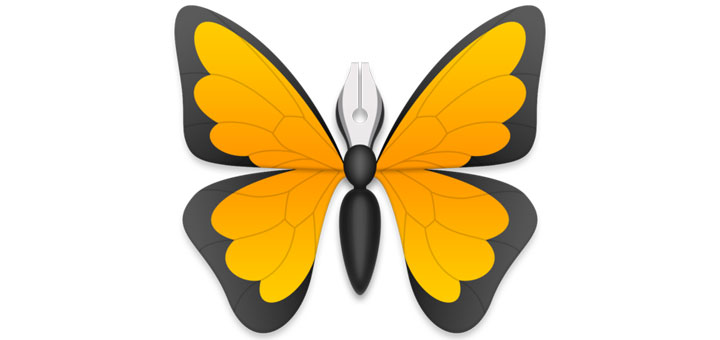 Ulysses III has been my favorite writing app on the Mac for a long time now. Ulysses was released on the the App Store back in 2013 and since then, I have done majority of my writing in it. Over the years, it has truly been an "Incredibly Impressive" single-library, single-window plain-text writing app and it even made the list for "The Highlight: Editor's Choice of 2013". Today, The Soulmen have released version 2.0 of Ulysses on the Mac App Store, the biggest update to the app since 2013. If you own an iPad, there's also a brand new app — Ulysses for iPad — waiting for you on the App Store.
With this release, the app is simply called "Ulysses" and drops the Roman numerals from its name. Ulysses 2.0 for Mac has been updated for OS X Yosemite and now features a stunning User Interface with updated icons and glyphs. The app now feels right at home on Yosemite, including the Fullscreen mode. The Dark Mode in the app is also beautifully done, but like most other apps, I personally prefer the light mode itself. You can still choose or customize Themes in the app and even download more from here.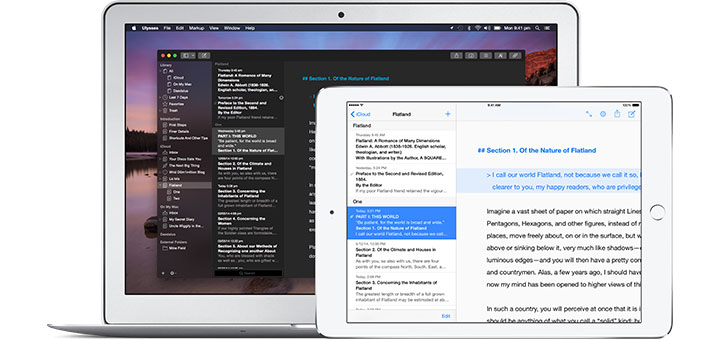 Another notable feature in this release, thanks to OS X Yosemite is Handoff support. You can begin writing on one device and continue on another. Ulysses for iPad also supports Handoff, so you can continue your writing on your iPad that began on your Mac. Of course, there's iCloud sync as well, so you're never away from your other previously written content. Ulysses 2.0 for Mac now has a dedicated Attachments bar that slides in from the right. The Export options have also been completely revamped in this release.
Ulysses 2.0 for Mac also has a new app icon. The developers have gotten rid of the old Orange "U" icon and replaced it with a cool new butterfly. I'm not sure I like this new icon a lot, but I guess I'll get used to it. With this update, you'll now find your Favorites in the sidebar. Whenever you mark as sheet as favorite, it becomes easily accessible with one click on the sidebar. Custom filters or groups can now have an icon from a choice of over 200 icons in the app. Additionally, you can now "Open" plain-text/markdown files in Ulysses 2.0 for Mac by dragging them onto the Dock icon.
Ulysses 2.0 for Mac is a Free Update to existing users and is available on the App Store for $44.99.