if (screen && screen.width < 767) {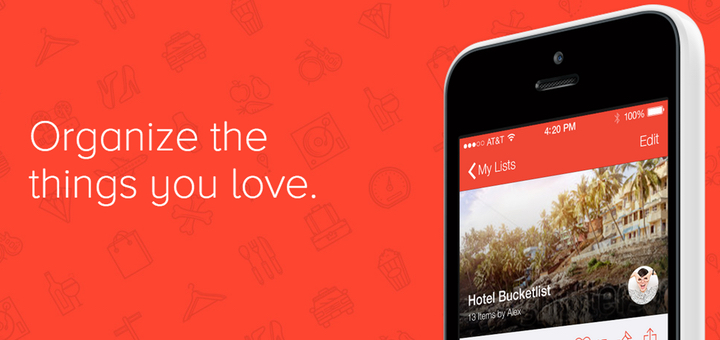 Share You Lists And Take Action With Socialist for iPhone
---
There are a lot of to-do list/task management apps out there. A lot. Most of them are really good and some of them live in the folder called "Productivity 2" on the on my iPhone. Logic dictates that there shouldn't be any more right? But what's logic got to do with getting things done? The reason why so many great list/note taking apps like UpWord, Zippy, Wunderlist, Clear, Simplenote etc live on our iPhones is that when it comes to to-do apps one size just doesn't fit all. And what's worse, you'll have to go through at least half a dozen apps yourself before finding something that's even remotely helpful.
Socialist (let's not talk about that name), as the name suggests, is an app that wants you to share and collaborate on your lists. The app makes your list items actionable as well.
The UI is extremely simple. There are no over the top transitions and the app uses a shade of orange throughout the app. This makes Socialist very easy to use. Tap the New button to create a list. Here, you can assign a name or choose to make the list private (which isn't the default). You can later add a cover photo or share the list with other users of the app (email invites aren't supported yet).
When it comes to adding to a list, there are four categories to choose from – Place, Music, Film and Something Else. This screen makes it clear that the app is based on sharing/tracking media and locations. If you use the Something Else category, you'll just be entering a non actionable string of text, just as you would with any other app. But it gets interesting when you choose one of the first three categories. The app lists the phone numbers, Yelp ratings etc for any place and you can open it up on relevant apps like Google Maps. It's the same with movies, you get links to watch movies on Netflix, download on iTunes or look for tickets on Fandango. When it comes to music, you can stream with Spotify, Rdio or buy it from iTunes/Amazon directly.
These features make Socialist more than just a list app. You can use it to collaborate with your friends/significant other on the movies you want to see or the places you want to check out. And when it comes to actually going out, Socialist will help you get there, instead of throwing you out to a Google search page. As there's the world Social in the app's name, you can browse other people's open list, check out the most popular ones, save public lists, follow users etc.
But is that enough? Yes. Out of the bajillion to-do list apps on the App Store, Socialist finds its way to my iPhone (and not tucked into a random folder). It gets some stuff done better than all the other apps out there. Socialist is available for Free on the App Store and is definitely worth checking out.