if (screen && screen.width < 767) {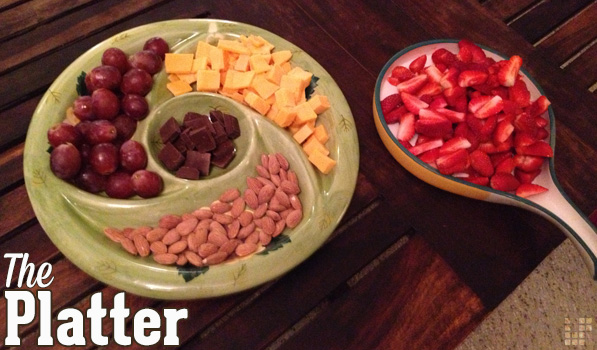 The Platter: 27 April 2014
---
Great news for people with Creative Cloud/TypeKit accounts, including those who have the free tiers : Adobe is giving you a selection of over 130 Desktop TypeKit fonts for free. The TypeKit Blog's post has a couple of samples for you to view, as well as an easy guide on how to get and install these fonts. All you need is the aforementioned Creative Cloud/TypeKit account, free or paid. Head on over there for more.
Ballpark is a beautiful Online Invoice and Time Tracking tool, built by the same guys who made Flow, a task management tool we reviewed here on BP. With such prestigious origins, great design was pretty much guaranteed, and Ballpark doesn't disappoint. We were sad to read this post on Ballpark's closure/sale. It's available for a potential buyer to pick up, but the developers have stated that should this not be possible, they will continue to maintain it and fix any bugs that creep in. We're sad to see it go.
Anke Sans is a delightful typeface that is available for anyone to download and use for free. It's wonderfully light, rounded and smooth, and we think it will look really good on any website.
We came across this glorious post on Wayfinder. It's a great guide on the thought processes and essentials that go into User Experience design. It may be titled "…for Startups", but we don't see any reason why established names shouldn't take a look at the ideas posted here. Curt Hasselschwert has collected a sequence of articles by different authors on the topic, and has offered his thoughts on each. It really is a brilliant post, and we recommend it wholeheartedly.
Bruce "Tog" Tognazzini is a human-computer interaction savant. He comes with decades of experience in the field, so when he writes, we pay close attention. This gem of a post on Interaction Design is versatile enough to apply on any human-computer interface system – be it a computer, mobile phone, wearables or anything in between. This is a design bible if there ever was one. – each topic/subject is illustrated with an excellent example, so that it's easier to understand. Whether you're a newbie or an experienced old hand at interface design, this post has something for you. Two thumbs up.
What we published this week
– The Side: Unread 1.2
– WeTransfer for iPhone
– Torpedo — A Short-term File Sharing App
– 1Password 4.5 for iOS
– 1Password v4.3 for Mac
– Squarespace Metrics Gains iPad Support
– Windy
– Tastemade
– Catena – A Beautiful Word Game That Will Challenge Your Vocabulary