if (screen && screen.width < 767) {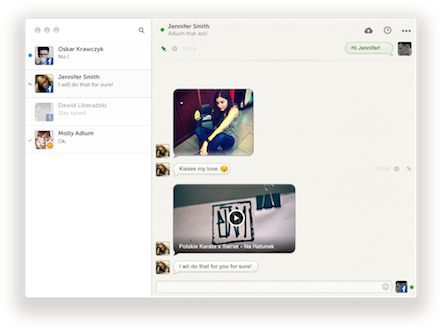 The Platter — 12 May 2013
---
There's loads happening in technology this week. Google IO is happening in a few days and then Microsoft will reveal the next Xbox. There's no better way to spend a Sunday than getting a fresh serving of The Platter.
[showcase id="7734″]
You probably already know that Google Reader is shutting down on July 1st and everyone is looking for a replacement or moving on to something else. New services have been popping up almost daily with promises of filling Reader's void and such. Fireplug is a very interesting service that looks to fill that void. It lets you arrange and compile playlists of news to read later and rewards you for doing so. The app looks stunning with a lovely sunburnt theme and works great with gestures. You create an account for free and you're ready to start compiling stuff for your stream. Fireplug also claims to get better as you use the app more. Now Fireplug isn't just an iOS app. It is a service that shows you what you read and what you achieved from it unlike other services that just show you the news. There's a Chrome extension as well and just like most new mobile games, Fireplug takes the experience social. You can compete with friends and share achievements. The extension is available on the website. Fireplug for iPhone is available for Free on the App Store.
[showcase id="7736″]
Libretto is a great little app to monitor your progress and keep track of your grades. You can enter your exam results and view statistics presented beautifully within the app. You can see your GPA, credits left and even analyze your progress. The app has a great colour scheme and the icon is excellent. We love the subtleness of the app. There's really not much to talk about the app till you actually try it out. Libretto is available for iPhone on the App Store for $0.99.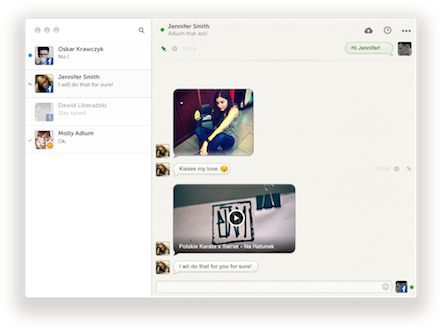 Oskar Krawczyk & Dawid Liberadzki have created this absolutely gorgeous reimagination of the UI for Adium — the popular instant messaging app for Mac. They present their ideas and new UI in a lovely presentation at the above link, so make sure you check it out. It's really good.
We'd like to thank our sponsors
Mad Mimi
for sponsoring our RSS feed this week.
[showcase id="7725″]
Operator is a really cool app for your frequently contacted Contacts on your iPhone. It uses taps & gestures to perform actions like call, text, email or tweet. You can add people you regularly interact with and then assign which of their phone number, email, twitter ID you want to use. They then show up in beautiful circular avatars just as apps on your homescreen. You can customize the actions like single tap, double tap, triple tap, swipe up & swipe down to suit your needs. You can also move around the contacts in the grid & even have multiple pages of contacts. Operator is just $0.99 on the App Store.
[showcase id="7721″]
Ounces is a really simple app to track your daily water intake. It offers a straightforward way to set a daily goal and then makes it easy to add your intake to it. There's a neat little animation that plays out when you tap the little plus to record 8 ounces of intake. It has a really nice UI, but unfortunately only tracks the intakes in 'Ounces'. There's also no way to set custom increments yet. But it's still a simple little app that might be useful to someone. Ounces is Free on the App Store.
[showcase id="7739″]
Many new apps seem to go with a rounded look. By rounded we mean the corners of the actual app are rounded throughout. On Android, there's a great little utility called RoundR that draws over all the other apps' corners to give your complete OS that rounded look. The app has loads of customizing options and it even appears with a nice bounce animation. It works over the lockscreen and notification shade. If you enjoy the new trend of rounded corners for apps, RoundR on Android is what you need. It is available on Google Play for free.
[showcase id="7724″]
Exchanger is a lovely little currency exchanger app for iPhone. At its core, Exchanger is just a currency convertor app, which no doubt hundreds of apps on the App Store already do. However, the app does offer a unique feature that I haven't yet seen in other apps. For one, Exchanger lets you set a "Conversion Fees" option that factors in the conversion fee usually charged by credit card companies for foreign transactions. It supports over 160 currencies each with its unique icon. There's an offline more available as well. Exchanger is just $0.99 on the App Store.
Know a website, app or something else that would look great on next week's Platter? Let us know!
Thanks Ciprian.