if (screen && screen.width < 767) {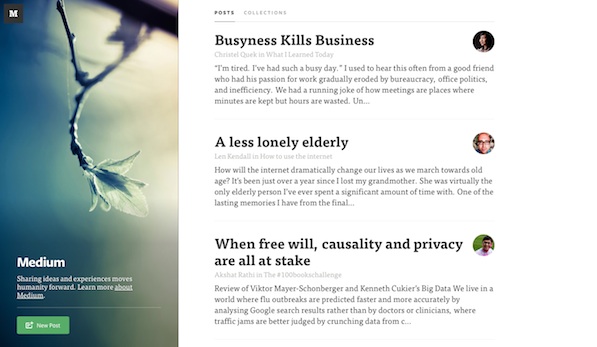 The Platter — 7 April 2013
---
We are extremely happy with the feedback we have received so far for The Platter. We are trying to make each one a little more eclectic. In this week's platter, we have two interesting static site generation tools, two very creatively presented stories and your usual service of apps. Thanks for being awesome and without furthur adieu here's the platter this week.
[showcase id="7270″]
Google+ has had an amazing iOS app from the start. Over time, it has outclassed almost every other social network app. We featured it in our Best of 2012: UI Animations post as well. In its latest update, Google+ added some great things. There are now photo filters and effects available while uploading and the implementation is pretty neat. The earlier reliance on the left sliding menu is gone and an edge swipe to the right brings the lovely new profile page with cover photo out and a swipe to the left reveals the notifications. Posts can now be closed by pulling up or down, which is a nice touch. Overall, Google has done a bang up job with the Google+ iOS app. It is available for free on the App Store.
Chris Lacy has made quite a name for himself in the Android community with his well thought out designs in his apps. Tweet Lanes for Twitter was one of the best looking Twitter apps on Android, but it hit the token limit a while back. Action Launcher Pro is his launcher which most recently got updated to fully support tablets. It also introduced a feature that we love so much that we had to feature it here. Shutters is Chris Lacy's take on Android widgets. While widgets are definitely great for quick access to information, they often end up looking like garbage on a homescreen. Shutters allows you to view an app widget quickly by swiping the app icon up or down. The implementation is brilliant. He has a nice video demonstrating shutters on Android. Action Launcher Pro is available on Google Play for $3.99.
Mars has been an interesting subject of discovery in recent times with the advances in space research. I'm sure many of us have wondered how far Mars really is from earth. David Paliwoda has the answer, in a very unique way. If you're reading this, there's a surefire chance you love beautiful pixels and that's exactly what David has used to answer that question. If the unit of measurement was pixels and the Earth was 100 pixel wide, how far would Mars be? Well, check it out.
[showcase id="7268"]
Holo Countdown is a simple countdown app with a lovely Holo UI. It looks great not just on Android phones, but also on tablets which earns bonus points in our books. You can set up new countdowns by tapping the create event button on the left pane and each countdown can be customized with a note and image. Images on countdowns look rather nice. The app has a free version that is limited to two countdowns. The full paid version that only costs $0.99 has unlimited countdowns, widgets and online sync. However, we really wish the app had a light Holo theme as well.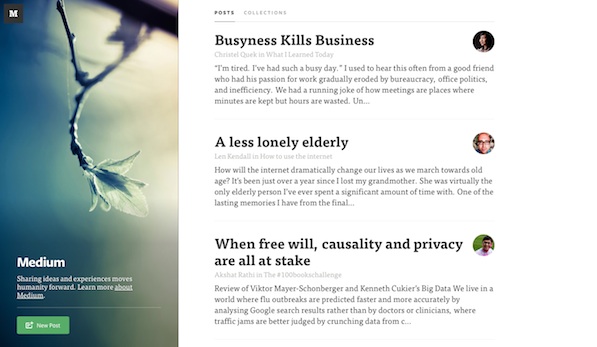 We're huge fans of the work of Teehan + Lax and this past week, they published this very insightful story of how they came about working with Obvious Corp in building Medium. The story is brilliantly presented in a neat, clean layout and is very immersive. You should definitely give it a read.
Are alternative blogging platforms the new weather apps? No, far from it. But we're definitely seeing a lot of them spring up these days. We recently stumbled across Postach.io that offers something unique — it is powered by your Evernote account. To publish to your website, simply add the content as a note in Evernote to the notebook assigned to Pistach.io and it'll show up on the site. We're yet to try the service out, but it seems very interesting from the looks of it.
This one's for all our readers who're also designers and developers themselves. Mixture is a rapid prototyping and static site generation tool available for Mac as well as Windows. Specially designed for designers and developers, Mixture is a desktop app that lets you select a boilerplate for your project, make edits and publish the project to the web. The projects are published to a mixture.io domain by default, but you can even use your own domain name if you wanted.
We'll be trying out these two services over the next few days, but let us know @beautifulpixels if you try them out.