if (screen && screen.width < 767) {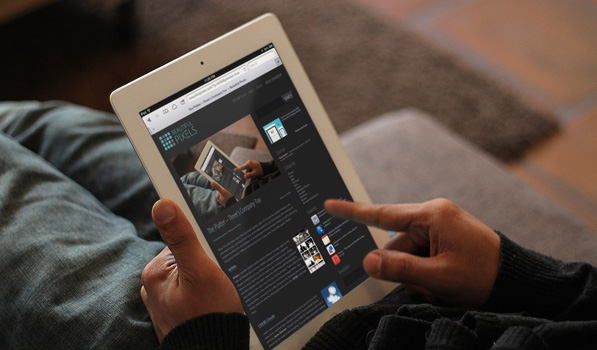 The Platter — Three's Company Too
---
Wow! This last week surely flew by pretty quickly, didn't it? It's time for another Platter to be presented to you and boy do we have some tasty pixels for you this Sunday. We received all positive feedback for the inclusion of screenshots in the last week's Platter, so we'll be continuing that going forward. Without wasting any more of your time, here's this week's Platter.
[showcase id="6461″]
Artista is another simple Last.fm client for iPhone. Lovingly made by the folks at Phantom Sun Creative, Artista is designed to be a simple & elegant companion on your iPhone while you're playing music. Artista listens to your Last.fm profile for what music is being currently scrobbled and then displays information about the artist along with his biography, tags related to him and a list of his top albums & tracks. There's also a nice gallery of photos of the artist that you can browse through. While I was testing Artista, it proved to be a nifty companion for knowing more about a certain artist and what his other good tracks were. It's a $1.99 on the App Store.
[showcase id="6466″]
I had to spend a good amount of time picking up my jaw from the floor every time I switched tabs and saw a preview of these CSS3D Clouds done by Jaume Sánchez. Created using CSS3 3D Transforms and a bit of Javascript, the result is mind boggling. You can tweak the texture settings or if you want, there are presets for Cloud, Storm, Boom and Michael Bay. Go ahead, visit the demo, I guarantee that you won't be disappointed.
[showcase id="6471″]
Just Type, the beautiful Notes.app replacement app for iOS that we wrote about back in June, has just been updated to 2.0 this week. With this update, Shubham has tweaked the overall UI & made it much spiffier and neater. The app also now features the ability to star Dropbox files & folders and the ability to lock the app with a Passcode, so your notes can stay away from unwanted hands. If you use apps like Launch Center Pro, you'll be happy to note that Just Type 2.0 also includes URL Scheme support. It's available for just $0.99 on the App Store.
One of our readers sent us a link to this lovely website that lets you quickly create color palettes with a single click. As you move your mouse around, the background color changes. Moving the cursor left-right changes the Hue while moving it up-down changes the Lightness. Scroll to change the saturation of the color and when you're set on a color, just click to save it. The color, along with its hex value gets saved to the left of the window and you're free to add as many colors to your palette as you want. It is a great tool for designers and developers alike.
Radium is a simple – yet lovely – internet radio menubar app. With Radium you can tune in to your favorite local station or even easily discover some new ones overseas, over 6000 in fact. As well, Radium supports a variety of great subscription services including Sirius, Live365, DI & SKY Radio, amongst others. You can keep Radium tucked away in the menubar with optional track info, or have it set to album art view. Radium also features Last.fm, iChat, and Adium integration, a built-in equalizer, Airplay support, and a gorgeous 'Wish List' view for all those great tracks you're saving for later.
Finer Things in Tech by David Chartier is a great collection of stuff that we love seeing in apps. Think of it as an aggregation of the little things that matter in apps. Everything from pull to refresh animations to blank space utilization is covered. It is definitely worth subscribing to for gems like the pull to refresh animation in Zephyr an App.net client for iOS.
Gabi is a beautiful way to browse your Facebook feed. It keeps displays data with nice fluid animations. You can browse through your pictures and status messages among other things while they are arranged by number or likes or comments. The layout reminds you of the Google+ iOS app with its image heavy layout. Gabi is also very smart with finding friends you interact with the most. Gabi is available on the App Store for $0.99.
[showcase id="6486″]
Little Inferno by the Tomorrow Corporation is unlike any game you have played before. It is about burning stuff and earning coins to buy more stuff to burn. No seriously. Little Inferno is full of twisted humour, a fireplace full of sarcasm, stunning visuals and an amazing soundtrack by Kyle Gabler. When people involved in one of your favourite games of all time do another one, there are insanely high expectations. While this isn't anything like World Of Goo, we absolutely love Little Inferno and hope you do too. The game will change you and make you think about life in general. It is available for iPad on the App Store for $4.99, PC for $10 and also on the Wii U eShop.
[showcase id="6496″]
Saying there is a plethora of amazing weather apps for iOS is an understatement. We love featuring apps by developers who go the extra mile to add the "wow" factor to their app. Sophiestication of Articles fame has a weather app called Magical Weather for the iPad. The app is full of realistic weather animations as well as detailed weather information over the animations. We've probably heard people say "I dont need a weather app I can look out the window" more than there are weather apps in existence today. Magical Weather is one of the best if not the best weather app for your iPad. We hope they release an iPhone version of the app soon. Magical Weather is available for iPad on the App Store for $1.99.
[showcase id="6482″]
[showcase id="6493″]
Android 4.2 introduced lockscreen widgets for Android. Many apps rushed to implement lockscreen compatibility for their apps and very few have done a good job of making use of this new feature. TV Show Favs has a stack widget that looks great on the lockscreen. Dash Clock by Roman Nurik released a few days ago and this is what the default lockscreen on Android devices should be. It can display missed calls, unread email number, weather and a host of other things with extensions available on Google Play. Roman has open sourced the code and every app that uses notifications should have an extension that uses Dash Clock. Press added support for it as well in the latest update.
Masthead via. Thanks to Patrick Patience for contributing to this Platter.