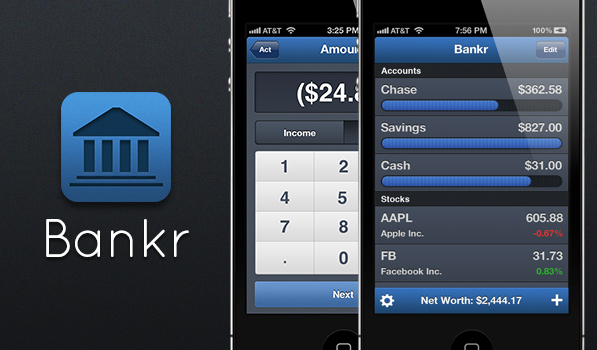 Manage your Money in Style with Bankr [Sponsor]
---
Our thanks to Bankr app for sponsoring this week's RSS Feed.
Keeping up with your day-to-day finances is important, so it shouldn't be a hassle to do so. With Bankr, it isn't. Bankr is a powerful, beautiful personal finance manager designed to make it easy to track your spending, follow budgets, and keep tabs on your money. The best part? No accounting degree required.
Bankr was designed with two things in mind: simplicity and power. With the perfect balance of both, Bankr is feature-filled and extremely intuitive. Whether you're a student with just one checking account, or a seasoned businessman with complex budgets and stock portfolios, Bankr is the right tool for you. No clutter, no bloat, no learning curve.
Today, your life moves at breakneck speed; so why shouldn't your apps? WIth Bankr, you'll be able to create transactions in seconds flat; no need to keep piles of receipts or sort through obscure bank statements. Order your morning mocha, jot it down on your way out, and move on! Bankr will handle the rest.
Fortunately, Bankr doesn't sacrifice functionality for usability, either. You'll be able to effortlessly see your net worth, create and follow multiple budgets (with friendly reminders when you're running low), analyze your spending by category, amount, and date, and even track your stock performance in real-time!
You're going to look forward to managing your money. Bankr has a gorgeous, dark UI that has been meticulously crafted down to the pixel. From the custom budget bars that let you know how much you have left to spend, to the clean breakdown of your transactions, Bankr is a pleasure to use.
So give Bankr a try – it's on the App Store for just $0.99!