if (screen && screen.width < 767) {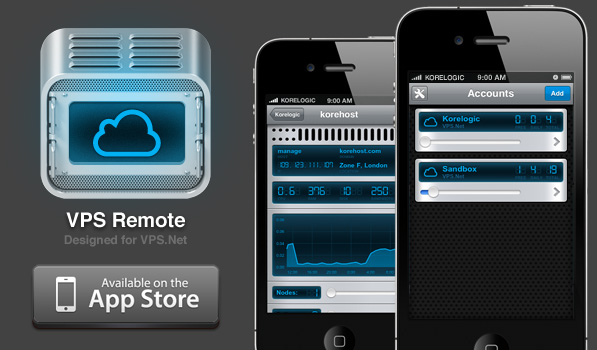 VPS Remote for VPS.NET [Sponsor]
---
Our thanks to VPS Remote for sponsoring this week's RSS Feed.
All iXyr Media websites, including Beautiful Pixels and Homescreen.me are hosted on some kick-ass servers at VPS.net and we use VPS Remote app to handle, manage and keep track of those servers. It's a fantastic app and a great way to handle all your servers without having to open a browser window.
—————————————————
VPS Remote is a nifty iPhone app for anyone that hosts a VPS at VPS.net. The app gives you an easy-to-use and simple interface to manage all your VPS.Net servers. Perform critical reboots, view service status and boost your server resources when away from the office.
Don't have a VPS at VPS.net? Get a Free VPS from them by using the promotion code "FREEVPS".
VPS Remote boasts some amazing features, such as:
• Multiple VPS.Net Accounts
If you're an 8 armed server admin, you're going to love the ability to access multiple API accounts.
• Manage Servers
Shutdown, reboot, change server disk and CPU resources all from the comfort of your phone.
• CPU Graphs
We have added a 24 hour CPU graph for all servers running on v2.0 clouds.
• Ticketing
It can be a real headache if you are juggling multiple support tickets. That's why we have added them into 2.0 with threading. You can now view, raise and respond to VPS.Net support tickets without trawling through your email.
• View Network Status Update + Push Notifications
Receive push notifications and alerts when VPS.Net notifies its customers of a service issue.
The app is available on the App Store for just $6.99.