if (screen && screen.width < 767) {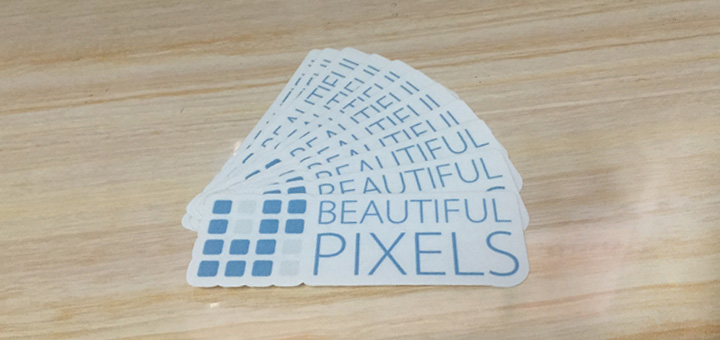 BP Stickers — Full Logo & Square
---
We teased these freshly printed stickers on Twitter a last week and we're happy to announce that they're now available for sale. We've had the official Beautiful Pixels Square Vinyl Stickers on sale for a while now and now you can also order these full logo rectangular stickers.

Buy Now

The stickers are transparent and are printed on custom, durable and long-lasting vinyl material and look absolutely stunning. They measure 1.5″ x 5″ and are custom cut to look great on any surface.
Of course, you can still purchase our square logo stickers, now at reduced prices here:
India Store
If you're in India, we have a new BP Store available for you. You can now purchase any of our products using your Debit Card, Credit Card or Net Banking accounts, in INR. The store is available at http://store.beautifulpixels.com.