if (screen && screen.width < 767) {
Radiant Tap's 'Run 5k' is Ready for the Apple Watch
---
As we get closer to Apple's scheduled media event on March 9th, developers around the globe are busy getting their apps ready to be submitted to Apple, whenever they officially announce the pricing and availability of the Apple Watch. Very little is known about the device internals and battery life, but Apple did make an SDK available to developers late last year and quite a few devs have been busy writing code that extends their app's functionality onto the user's wrist. One such app is 'Run 5k — Couch to 5k running plan' by Aleksandar Vacic, the Serbian developer behind apps like Unitica and Banca.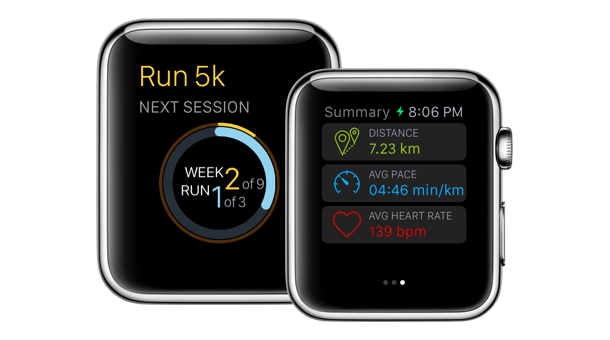 Aleksandar says the app is already ready for Day 1 launch and as can be seen from the promo video, it's got a damn fine UI on the watch as well. Apple Watch apps aren't independent apps, they're merely extensions of apps running on the iPhone, so the Run 5k watch app essentially controls the app running on your iPhone. There are various screens available for you to interact with and the animations are really well done.
Run 5k is currently available on the App Store Free to use for the first two weeks. If you like the app, you can purchase a $4.99 IAP that unlocks all weeks and you can be on your way to run your first 5k.