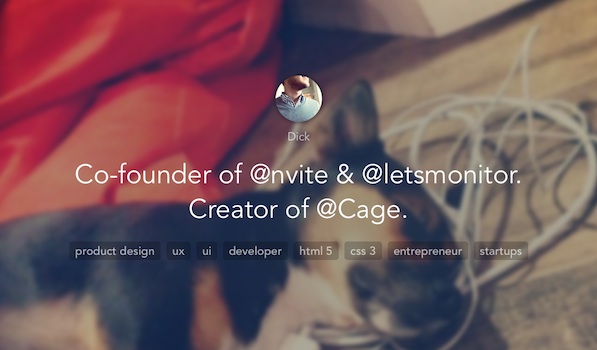 ⌘+SPACE — Dribbble Powered Portfolios
---
If you are a designer and have been posting your work on Dribbble, here's a fantastic way to create a portfolio site. ⌘+SPACE is a new project by @Dick & @Evan that lets you create your own portfolio site powered by the work you post on Dribbble.
Signing up is as simple as entering your Dribbble username on the site. The site pulls all the details from Dribbble, including your profile info, avatar, your most used tags and all your recent shorts and creates a neatly designed portfolio site for you. You can customise it and then publish.
There's really not much to explain here. If you use Dribbble, you should check it out right away. Here's an example.