if (screen && screen.width < 767) {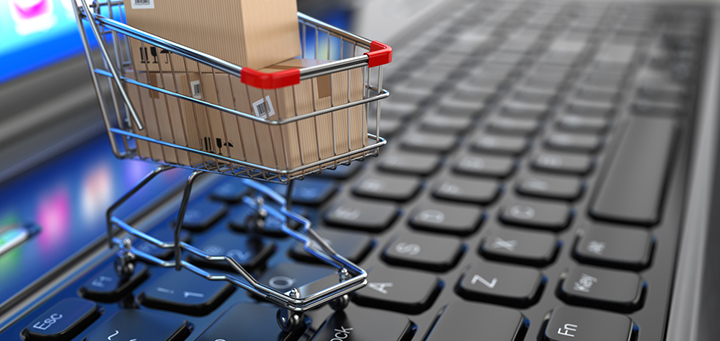 6 Ecommerce Platforms You Might Not Know About
---
Often, when businesses choose to start an eCommerce strategy online, they find themselves under the impression that they only have a handful of options to choose from. Although a few years ago, you may have struggled to find many reputable, and reliable platforms to launch your online business through, today there are more solutions available than ever before – and many of these options simply don't get the attention that they deserve.
If you want to get the best results out of your online selling potential, then you can't afford to compromise when it comes to incredible eCommerce solutions. With that in mind, we've put together a list of 6 platforms you might not know about, but need to consider for your online strategy.
In addition, if you're struggling to get setup, HostPresto.com offers all of the below via one click install.
Symphony Commerce
Symphony Commerce is a type of SaaS solution for online companies. Since not all companies have the know-how to transform their physical store into a digital one, starting an eCommerce endeavor can be a complicated process. Fortunately, Symphony Commerce lets you offload the backend and architecture duties onto professionals, so you can keep your focus elsewhere.
While the pay-as-you-go nature of Symphony Commerce makes it perfect for smaller companies, if you're still in the do-it-yourself route for getting your online business sorted, you might find it easier to use other platform solutions.
Drupal Commerce
While most people know Drupal as a website hosting platform, they don't realize that they can also run an online store through the same technology. Drupal Commerce is currently the only eCommerce solution that comes packaged with a full content management system, which makes it ideal for marketers who don't have a lot of experience in store back-ends.
Drupal is very modular and configurable too, which means that it can scale easily with your business. However, you'll probably need to hire an inhouse developer to help you get the most out of Drupal's potential.
GumRoad
If you're looking for an eCommerce solution that allows you to sell products with ease and speed, then GumRoad could be perfect for you. All you need to do is drag and drop a picture of the product you want to sell into the product editor feature on GumRoad, and add a quick price and description, along with extras like shipping fields, or files for digital products.
When you're selling digital products, you can set it up so that GumRoad automatically adds a customer name to a PDF file, or automatically generates license keys for software. Customers should be able to see a complete list of your products, and they can tap on those items to find out more about whatever you're selling.
Storenvy
One of the toughest elements of running an online store is making sure that people can actually find what you're selling. Because so many people use marketplaces like eBay and Amazon to help them find products in the first place, these options can often help with discovery, but they also don't give you much opportunity when it comes to creating and customizing your own store.
Storenvy could be the eCommerce solution that helps you to get the best of both worlds, by placing a personalized store within a marketplace. You get a customized domain and theme, along with Facebook integration opportunities, and all the tools you could need in an eCommerce app.
PrestaShop
If you're looking for an opportunity that will allow you to host your own store someday, but ensure that you can start off without the need for a server, then PrestaShop could be the perfect eCommerce tool. Similar to WordPress, PrestaShop allows you to use the same tools either on your own, or in the cloud.
You can launch your eCommerce strategy using PrestaShop's fundamental features, which includes the ability to list your products using pop-over descriptions which make it easier for customers to browse your selection quickly. PrestaShop also allows for the running of multiple stores through the same admin account. There are plenty of modules and themes that you can install to customize your experience too!
X-Cart
Finally, if you're looking to build a self-hosted eCommerce experience that also assists with selling products on eBay, or in person, then X-Cart has plenty to offer. In an ideal world, you'll sell products to the same customer multiple times. With X-Cart, your customers can create an account with your business when they first order a product, then log into their account with a click using social network accounts.
If you want to sell products in a real-world store too, the mobile interface for X-Cart works alongside PayPal Here, so you can use it to process in-person orders, credit card purchases, and more on your phone.
Our thanks to Ethan for sponsoring us this week.