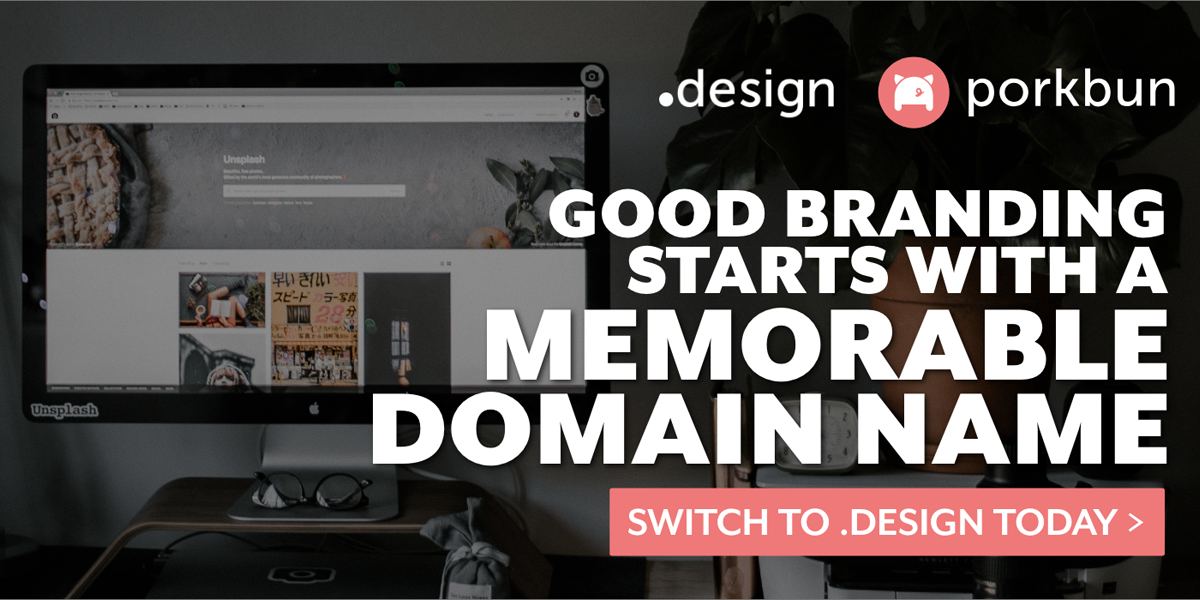 A .design Domain Name Is Perfect For Creatives. Get One For Free!
---
Whether you're a designer on a team, or a freelance professional, there's no denying the value of a good domain name.
Your domain is your identity, and that is priceless. But sometimes a great domain name is quite hard to find.
Yes, you could add hyphens or even misspell part of it – but that leaves you explaining away your poor domain name choice to every client you meet.
A .design domain can help with all of that.
.design domains work just like any other. They also immediately communicate to your clients what business you're in. What really makes .design stand out from the rest as a domain is that it's a globally understood word. It is what makes you different as a brand.
Regardless of what you do on a day-to-day basis, a .design domain is a great option for building your design business or your personal design portfolio.
Because the .design domain extension haven't been around for very long (compared to .com domains for example), there are still lots of great options available. And with luck, you'll find your agency or brand or name is still 100% available.
We teamed up with Porkbun to offer all Beautiful Pixels visitors a 100% free .design domain name for your website and email address.
No strings attached. You'll get a full year of registration of any .design domain you can dream up. No trickery. Yep, you pay nothing at all.
Then, if after one year, you want to renew your domain it's less than $35—which is half as much as other leading registrars.
Not to mention, with your free .design domain name, you also get:
a free site builder. (This is a great option if you don't want to pay for web hosting).
free whois privacy, to keep your contact info hidden
free SSL certificates, to keep your website visitors safe & boost search rankings
free email address, to create an email that goes with your domain name

for example anne@goldsmith.design or info@goldsmith.design, or any other name you want!
So what are the next steps? Click the button below to search for your own .design domain name today.