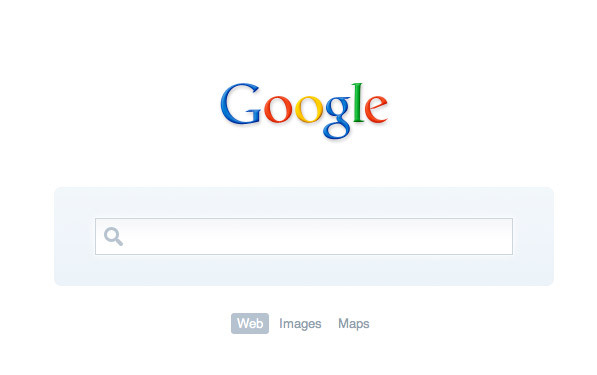 Browser Startpages are Back!
---
Never underestimate the brilliance of Philipp Antoni (@PhilippAntoni), I'm told. Creatively arranging pixels for huge companies, Antoni has been producing beautiful free artwork for everyone to use. This time however, and I don't know when this was released, it's a super awesome searchpage.
Gone is all the clutter, and in comes the ultra minimal Google search page. But it'd be silly if that was it. The entire page is interactive with a good amount of Ajax thrown in. Just hover over the Google logo, and choose from Twitter, Wikipedia, and YouTube. You can change languages on the fly, and even use keyboard shortcuts as displayed by clicking the faint i button in the lower right (thanks Chris!). And last of all, it comes in two variants: A vibrant original, and a sleek grey. You choose.
UPDATE: The grey version at go.frenchlabs.net was created by @DamienErambert, @hanejutsu, and @Lifely, based on Antoni's original script.
Update II: Our reader Drew Covi has found out that the Konami Code works on these pages. Thanks Drew.